It seems I really like Japanese games, played 21 different games, 367 hours, the most on Saturday nights, 148 new trophies, 0 hours online and must have left a game running occasionally as I surely never played for 22 hours straight.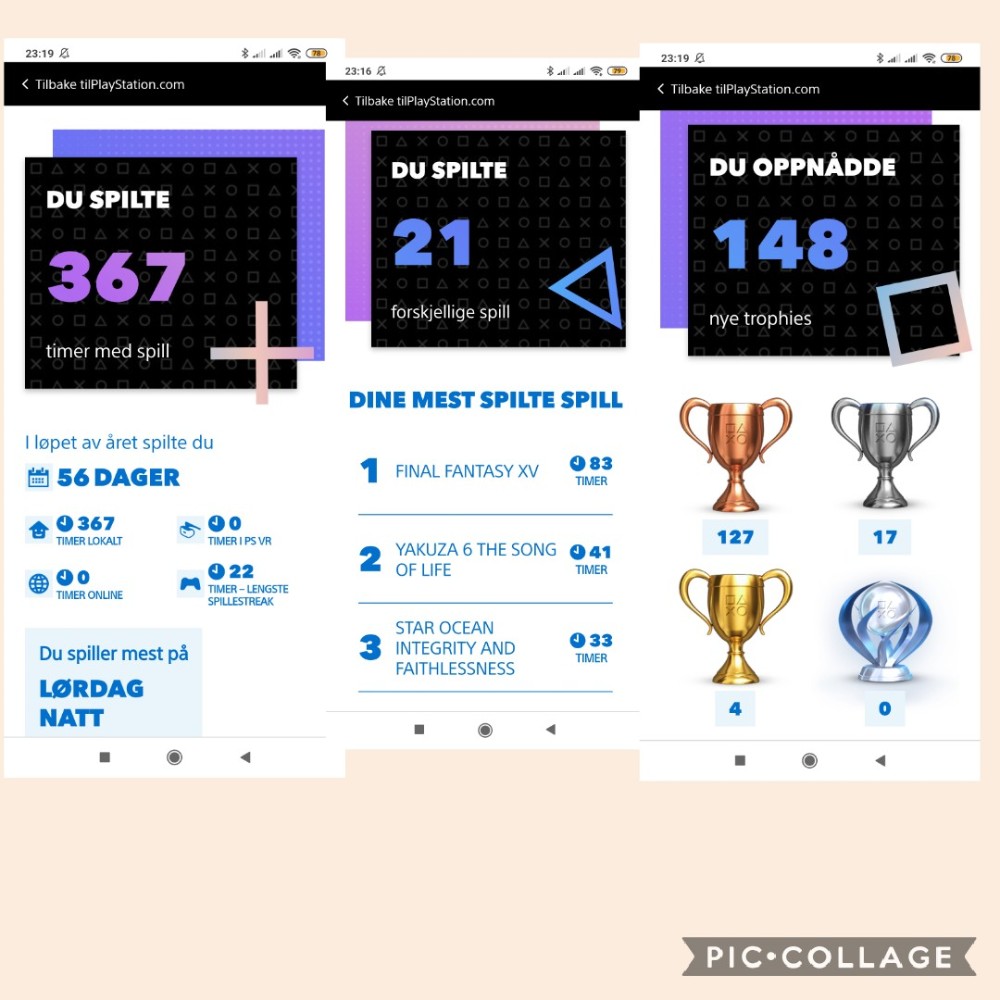 ---
About CaimDark Reloaded
one of us since 9:07 AM on 08.07.2014
I am CaimDark. My username on every game platform is CaimDark.