What does that mean I have to leave a comment?
Hello my little heartless, FakePlasticTree back to give you a recap of some of the best content, insights or laughs you guys have contributed the prior week. I've been re-playing Kingdom Hearts Birth By Sleep, my favorite Kingdom Hearts game, and there's still a lot ot love about the game's overall gameplay that is keeping me hooked. Nintendo's revealed some neat things like a new Smash, more details on Mario Tennis on Switch as well as a Luigi's Mansion remaster/remake on 3DS. And in light of all this news there is a lot of comments and stuff to cover. So let's get to it!
Nintendo Switch titles get a boost in this week's UK Charts
FakePlasticTree: I'll wait for the Switch port.
Studio behind Skyrim Switch offers to port Monster Hunter World
My PS4: Aw Christ, you're playing Hitman today? And I was having such a swell time with the Kingdom Hearts Collection.
Trump's meeting with the games industry is set for March 8
FakePlasticTree: And somehow those videogames will still be allowed to purchase a gun at their local Wallmart.
StarCraft's 20th anniversary celebration will span multiple games
FakePlasticTree: A ghost that keeps on haunting
FakePlasticTree: The year 2077, next to Cyberpunk 2077.
Man At Arms forges NieR: Automata's Virtuous Treaty
FakePlasticTree: I want a real life wise-cracking version of Weiss.. only 1/3 people reading this will have played NieR to know who that is.
Rumour: GameStop insider leaks Call of Duty: Black Ops 4
FakePlasticTree: Whoa, slow down Activision. Leave some innovation for the rest of us!
Rumor: Blizzard is allegedly porting Diablo 3 to the Switch after all
FakePlasticTree: Reaper of Souls also happens to be the subtitle for the in-game auction house.
PSA: Bloodborne hits PlayStation Plus today and fans are celebrating with an event
FakePlasticTree: Damnit, Gehrman!
South Park has a reservation at Casa Bonita for March 20
FakePlasticTree: Ouch.
Look for a Geralt cameo in another game this year
FakePlasticTree: This had better be true.
FakePlasticTree: Gerart of Kyoto
The Gamergate play really isn't about Gamergate
FakePlasticTree: I drove through a red light recently because the timer would run out if I didn't and I would have to start the mission of "Not Getting Late to Work" all over again.
It looks like Devil May Cry HD's PC port has some problems
FakePlasticTree: They skipped straight to 3, no big whoop.
NieR: Automata team says there's one 'final secret' no one has discovered
FakePlasticTree: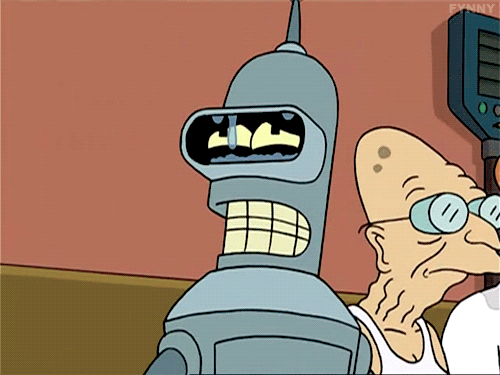 Dissidia Final Fantasy NT's next character is a 'male from the newer half of the series,' will be unveiled next week
FakePlasticTree: My only experience with Auron is with Kingdom Hearts 2 and even then I agree.
Sega and Gallery Nucleus are teaming up for a Yakuza 6 art exhibit
FakePlasticTree: Yakuzan for a cruisin'
International Women's Day PS4 theme celebrates the great gals of PlayStation
FakePlasticTree: Where is Kat, indeed.
(Update) Dark Souls Remastered will be getting a Switch network test and Solaire amiibo
FakePlasticTree: Why would you stick this kind soul up where the sun don't shine you monster?
Super Bomberman R, former Switch exclusive, might be getting a PS4 port
FakePlasticTree: No
Someone visualized our deaths in Dark Souls
FakePlasticTree: Indubitably, while I wasn't too fond of the original Dark Souls' weird inconsistent landscapes compared to Yharnam. There's something good to be said about how tight the series overall map scheme was.
Super Mario Encyclopedia now available to pre-order
FakePlasticTree: And there you have it.
Kingdom Hearts Orchestra embarks on new World Tour this Summer
FakePlasticTree: Okay, you know what... you might have a point.
New Persona Dancing trailers show off Morgana, Akihiko and 'Commu' mode
FakePlasticTree: I am also curious about this.
FakePlasticTree: Our predecessor COTW host has some suspect clairvoyant abilities.
FakePlasticTree: Who needs reaction videos to big announcements when you have the Quickposts of Destructoid?
FakePlasticTree: Clever usage of the photo mode, gotta love the photo mode in video games.
FakePlasticTree: Or how to sell a game with 1 gif.
FakePlasticTree: I mean, yes!
And that wraps it up for this week. Next up is our own manufacturer of limousines, who shall endow us with his Britishness such as bangers and mash. Or perhaps something else is up his sleeve? Find out in the next exciting episode of Dragon Ball Z.
Stay safe!
---
LOOK WHO CAME:
COTW
Wes Tacos 111
Kevin Mersereau 104
Inquisitive Raven 64
Occams 56
Boxman214 50
TheLimoMaker 39
homeoftheblues 37
On Air Fish 32
Agent9 31
LaTerry 30
Steel Squirrel 26
Kerrik52 21
kevlarmonkey 21
RenaudB90 15
Scrustle 15
Gus TT Showbiz 13
siddartha85 13
Dreggsao 11
Neronium 10
Roager 9
GoofierBrute 8
The Actual Charlton Heston 7
MajinRotty 6
absolutfreak 6
NakedBigBoss 6
JPF720 5
PatBateman17 2
NSFTW 2