When I heard that the Shin Megami MMO was getting translated into Enlgish, I signed up to get into the closed beta in an instant. Shin Megami Tensei: Imagine sounded like an MMO that could actually be different because of what is expected of a Shin Megami game. It seems this is a beta that wears the Shin Megami license on its sleeves.
There are a lot of disconnecting issues in this MMO but this is ok since itís a beta. The combat reminds me a bit of Sword of the New World's combat system since you can control more than one person at times (yourself and your demon partner). The talk system is back from the older ShinMegaTen games to recruit demons this time around. For those who haven't played these games, you talk to the demons to recruit them into your party, give you stuff, or just plain give up the fight. It's kinda like Pokemon in a sense, but satanic.
The pacing is a little bit off since the rate at which you get money here is a little on the slow side of things. This means that you can't even get the beginning armors/weapons without grinding a bit. This MMO also has more of the original Shin Megami Tensei vibe than the later Persona games everyone loves so much. You have to talk to the demons to recruit them instead of just picking one up randomly after the battle, and this is set in a post apocalyptic Tokyo instead of the somewhat close to real life Tokyo. This actually also brings another point. It doesn't do anything really different though aside from the demon recruiting when you compare it to any other MMO. You still grind when you want better anything and combat feels mostly the same, with the exception of perhaps some counter moves. It's not a bad MMO by any means, it just isn't that good either.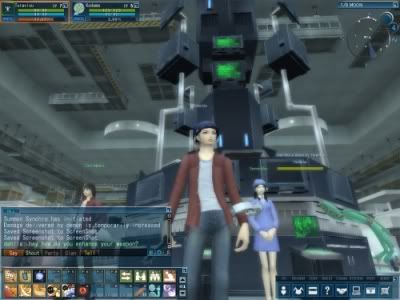 If you like Persona but have no experience with the other ShinMegaTen games, pass this up since it caters to a different audience. If you liked Nocturne or any of the retro ShinMegaTen games, give this a go. As for me, I think I'm done with the beta and I'll wait for the full release to see if some of the stability issues resolve.