I love old school adventure games. I mean really love them. What happened to the days of "move" "give" look" take" "talk" "examine"? I think Myst may have killed it. Anyway, if you don't know what I'm talking about then you need to correct this immediately, a.k.a., keep reading.
WARNING: These adventure games are like crack. I don't mean like Pokemon gotta catch em all crack, I mean like "I have to figure this out because it is going to drive me crazy for days on end if I don't...crack."
The following list are shining examples of how to win and win big.
Indiana Jones and the Fate of Atlantis
This is my all time favorite. The style is perfect, the humor is ripe, and the puzzles are head swelling. You play as Indy and you follow clues that end you up in friggin' Atlantis. Yeah.
It's so funny seeing them talk. Little pixels. This game is part of the epic line of work LucasArts did in the 90's. The only thing that has the name Lucas in it and is good in (somewhat) recent memory.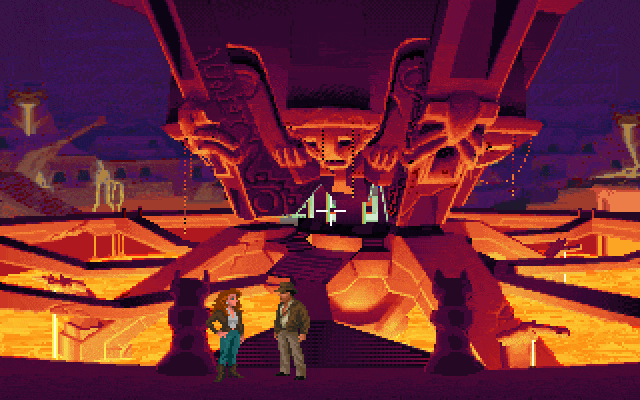 Oh, and this game is totally Abandonware by now so you have no excuse to not pick it up, unless you own a Mac.
Tomorrow I will share with you the wonders of a game that is so underappreciated it actually makes me sick, how lame is that? It also has one of the best video game titles ever. Those are two pretty big clues.