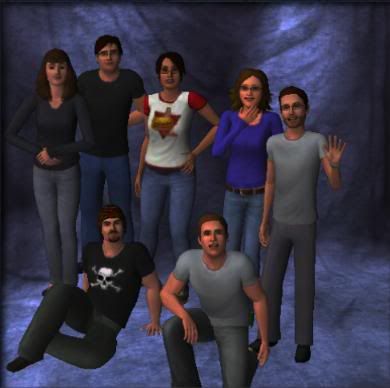 Earlier today, I noticed the podcastle Sims 3 house. I thought it was a great idea, but why should those jerks have all the fun. And so, SimToid was born.
I talked with a few community members in IRC to see who was interested. The response was greater than I had expected. I limited the test bed for the virtual community to seven members. These members would live, eat, and sleep together in one house over the course of however long it takes me to lose interest. More community members can be added to the city, but D-Toid house is full, for now.
Anyways, the members who joined in the little experiment are PsychoSoldier, Naia the Gamer, Kaciesaurus, CrocBox, BunnyRabbit2, and Aerox (aka Jonathan Ross). I attempted to make them as real to life as possible, maybe a little less mean, who knows.
All characters are set to very high levels of free will and I do not interfere with any thing they wish to do.
Here we all are, outside the mansion. Many sims started to walk around the house. Psycho and Croc had a brief conversation before exploring. Naia went straight to the video games.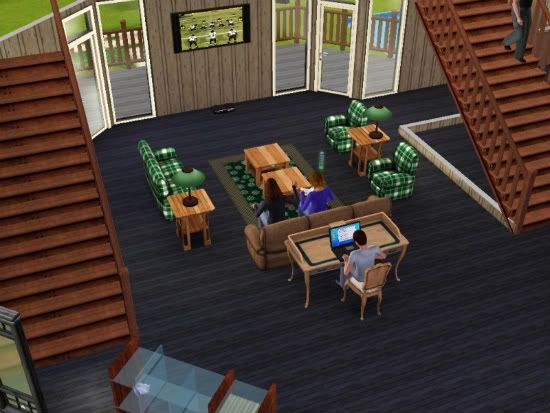 Since the only TV was taken by Naia playing video games, the members of the household found other activities to take place in. Kacie read a book. Croc trolled people on the internet.
Here we see Bunny chatting up Psycho.
Soon enough, Naia's reign over the tv ended, as Psycho came and switched to the cable. Naia was upset by this, but no one seemed to mind. They were all too busy watching TV.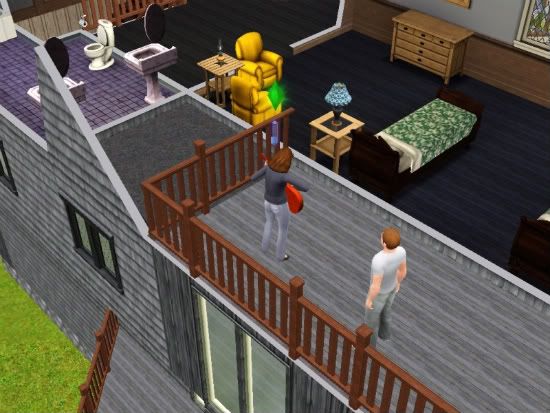 Needing a way to vent, Naia went off to play some guitar. It was not long before Aerox went and watched her play. That's not stalking at all. Also, why Naia dragged the guitar all the way out there I have no idea.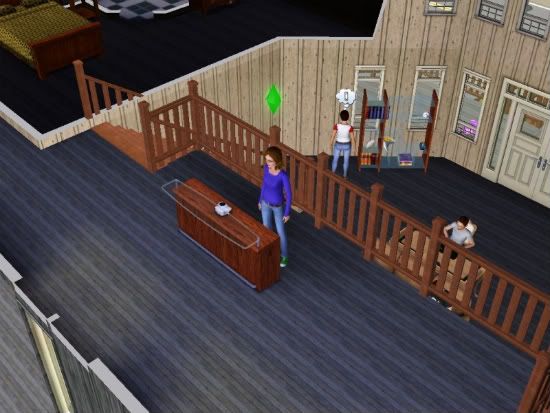 It was then that tragedy struck. Kacie found the bar and started drinking her "juice" shortly there after...
... all alone.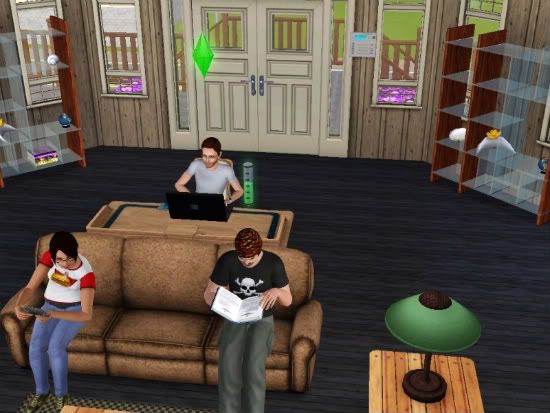 Meanwhile, Psycho was so proud of her conquest of the television, that she began playing a game of her own.
Also, it turns out that the person who Croc was IMing was none other than local sleeze bag Douche Lightning (who Croc now wishes to become friends with).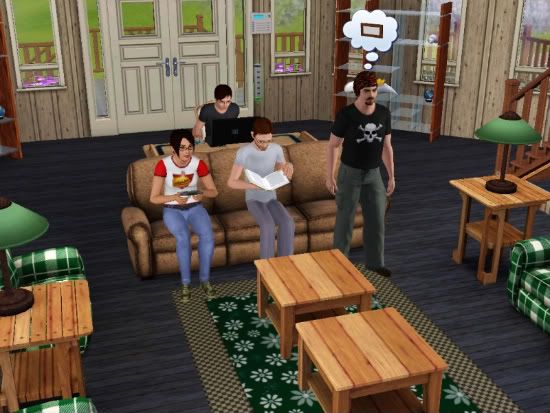 After finishing up with Douche, Croc sat down for a good read. Tired of Psycho's cursing over her game, Bunny decided to take a good long look in the mirror.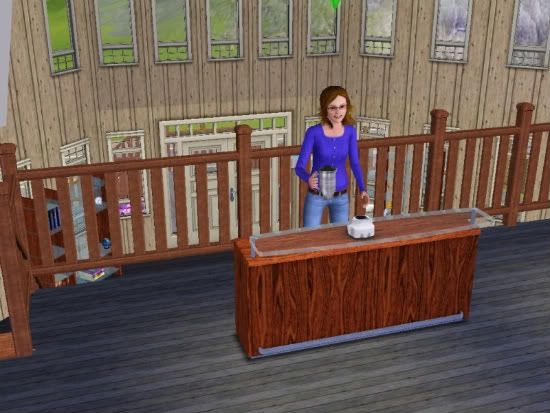 As my time in the sim world came to a close, I noticed Kacie going up for her third "juice."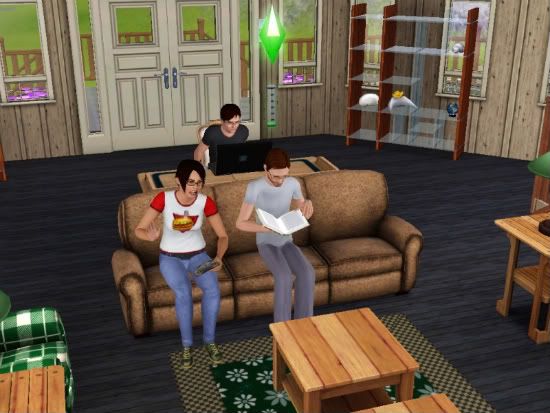 Psycho is about to rage quit. I finally got on the computer.
Naia continued to practice her guitar skills.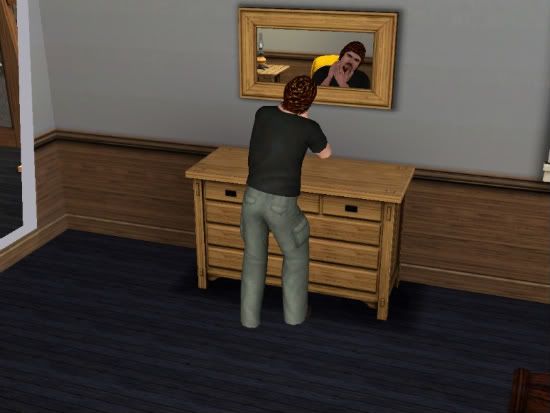 And finally, we see Bunny checking himself out.
So, if you are interested in joining the community, contact me either in IRC or through PM on the forums. Kacie seems to be thinking of throwing a party, and with how much she drinks, it could be fun.