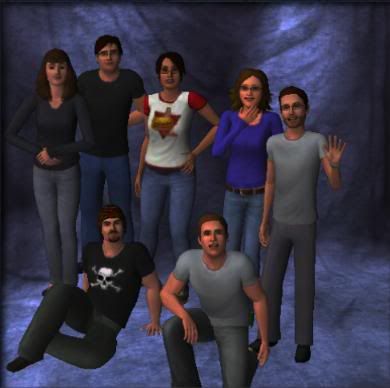 Let's check back with our sims, shall we?
When we last saw our Sims, Psycho was rather chared.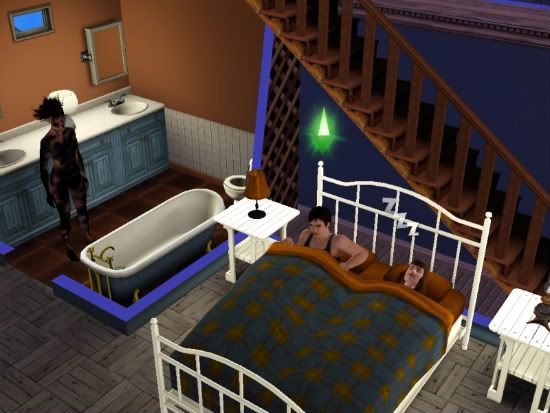 Well it appears that Naia doesn't mind sharing a bed with anyone. Here I am hopping into bed with her. Psycho gets in the bath.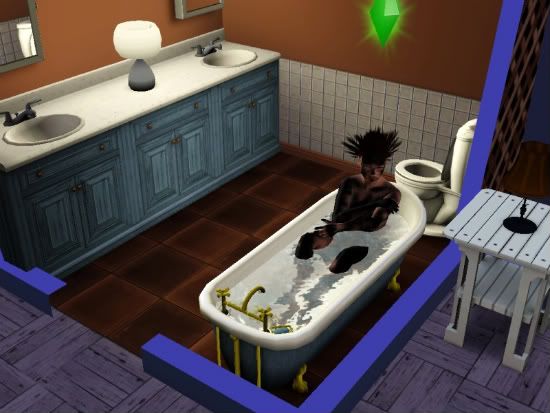 She really needed it.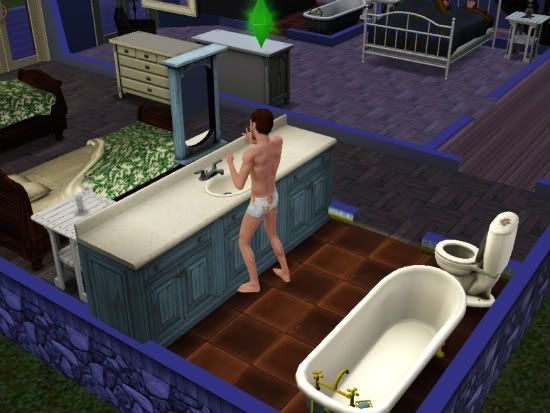 Croc got up and took a page from Bunny's book.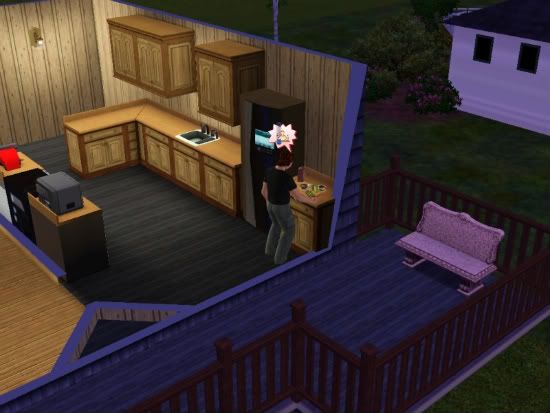 Bunny, on the other hand, got out of bed and made waffles. They turned out quite well.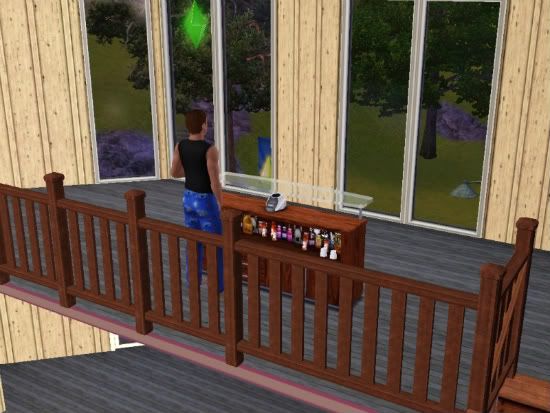 Kacie is not the only one who drinks early apparently.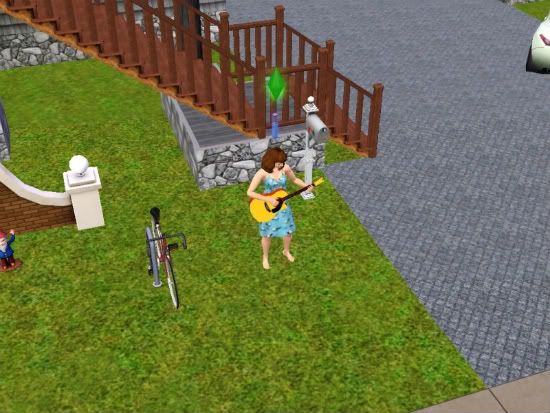 Naia gave a concert to no one this time.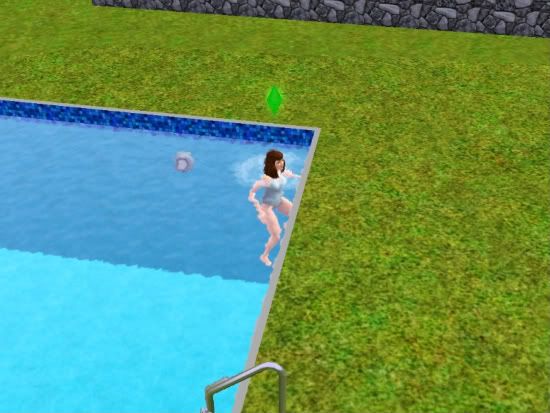 Then she went swimming, she gets a lot done.
Words cannot describe what is going on here. I think there is a bromance going on here.
Hmm... Kacie and I are going somewhere.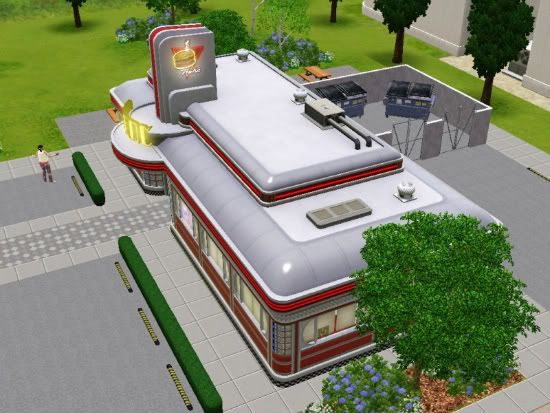 It seems that they are going out to eat.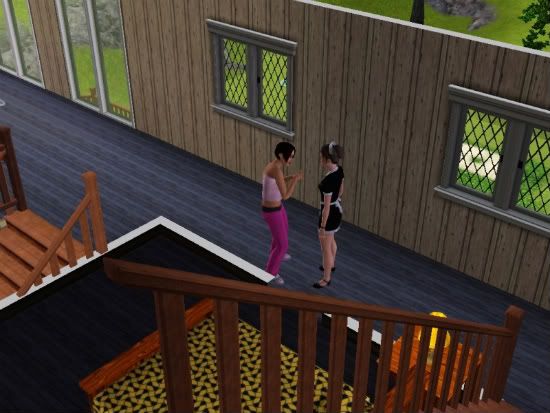 Psycho decided to make up with the maid after she was mean to her the other day.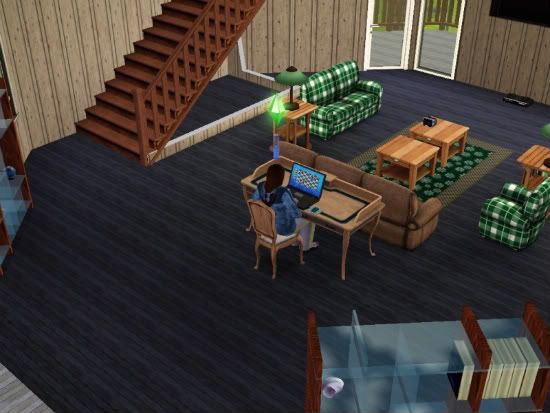 Bunny plays some chess and learns the logic skill. Impressive.
I decide to take the time to know someone else. Hey, wait a sec...
TIME PARADOX!
After some time talking to myself, the other me eventually left.
Apparently I was left scarred and needed a hug. Kacie provided.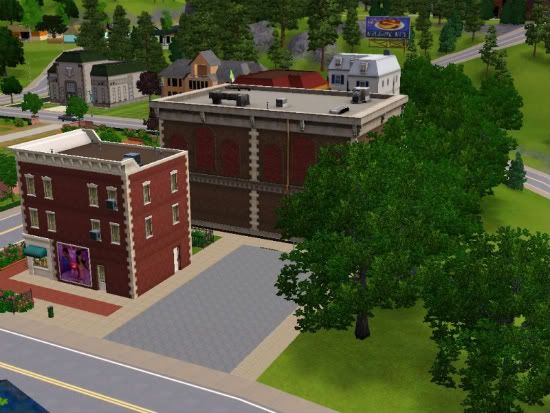 Naia went to work.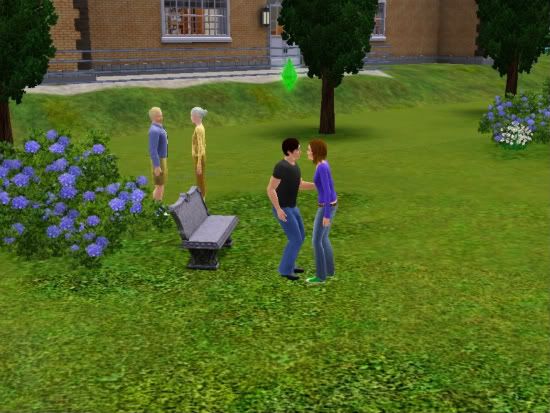 WHOA! Kacie and I kissed and I missed the screen shot. What is going on here?
Meanwhile, at the house, everyone is going about there business as usual.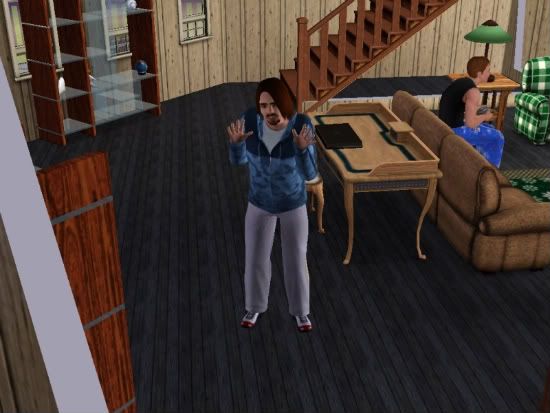 That logic skill is really working out for Bunny. Here we see him talking to himself.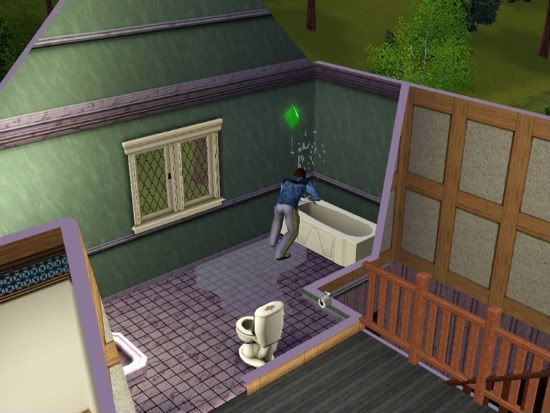 He then went and fixed the bathtub.
Kacie cleaned up the puddle to help him out.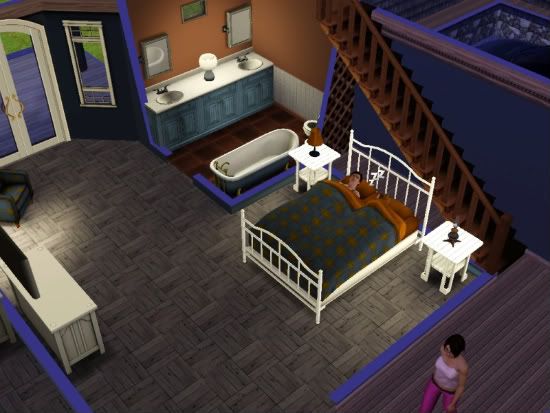 Then she crawled into bed with me. Man this is getting weird.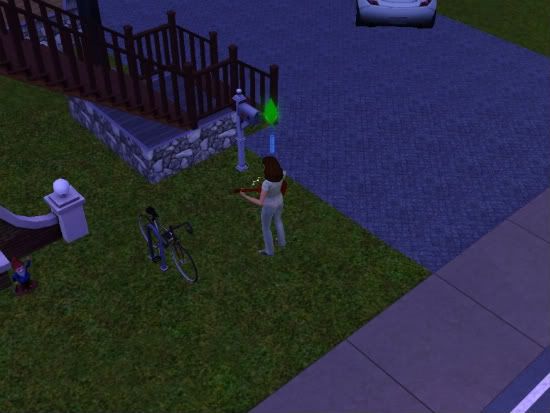 To wrap things up, We see Naia playing another outdoor concert.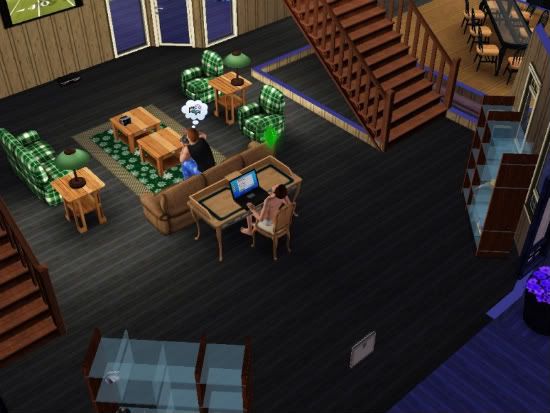 The best of friends are still at it.
Well, there you have it. I would like to amend my previous statement about introducing new on Monday. It occurs to me that I have something planned that evening, so I will add them on Tuesday. See you all next time.