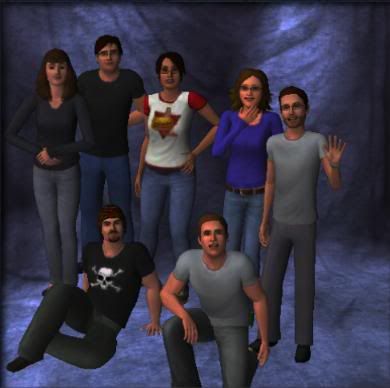 Welcome back. When we last left our Sims
they were just settling in.
Let's check in and see how they are doing.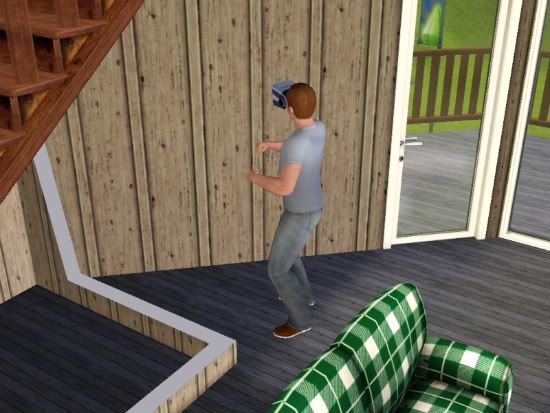 It seems Aerox found a device in the corner and decided to give it a try. The activity bubble claimed he was "having an adventure," based on the noises he was making, it was probably not rated PG.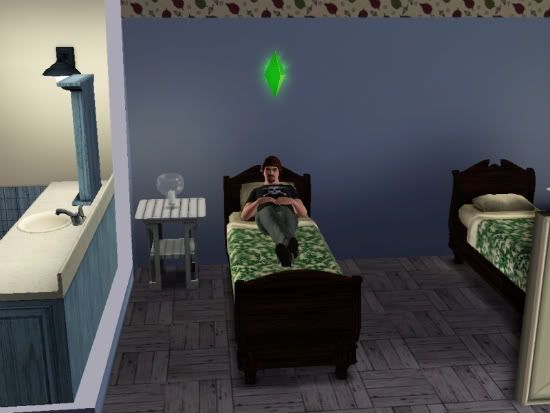 After looking long and hard in the mirror, Bunny kicked back and thought about what to do next.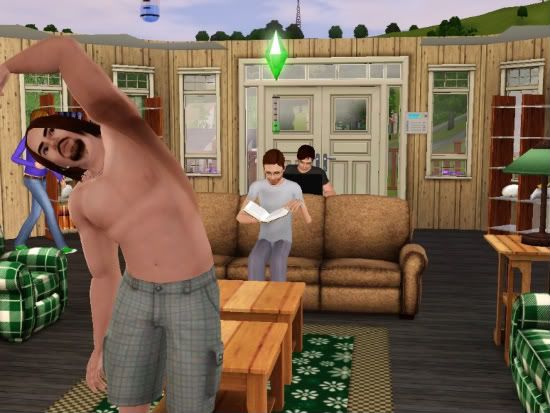 Which apparently was workout shirtless in front of the TV.
Kacie continued to drink her "juice."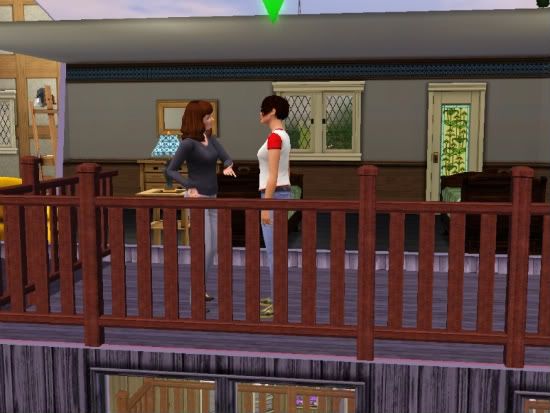 Psycho told Naia a story.
Which apparently inspired Naia to make some Mac and Cheese.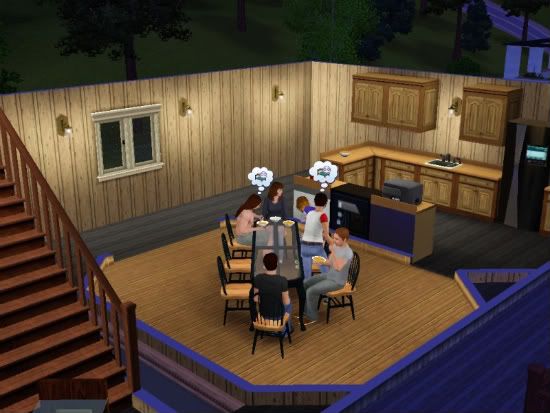 And people sat down to eat. Don't be fooled though, Kacie is not eating that Mac and Cheese, that's mine. She stole my spot while I was distracted. She's drinking her dinner.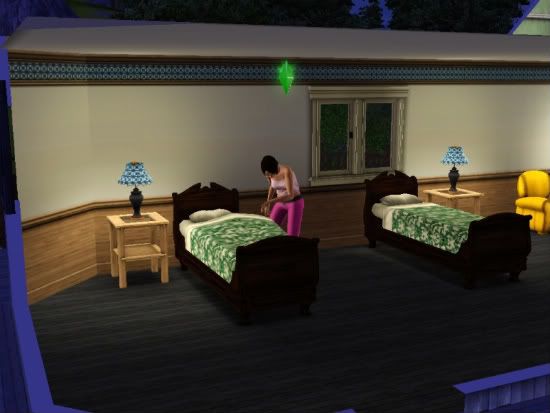 Psycho was the first to head to bed. She shared a room with Naia. There are many rooms in the house, Bunny, Croc, and Kacie got their own rooms. I shared a room with Aerox.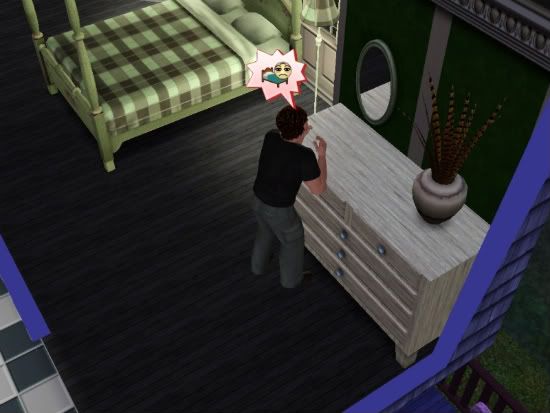 But before he went to bed, Bunny was sure to yell at himself in the mirror.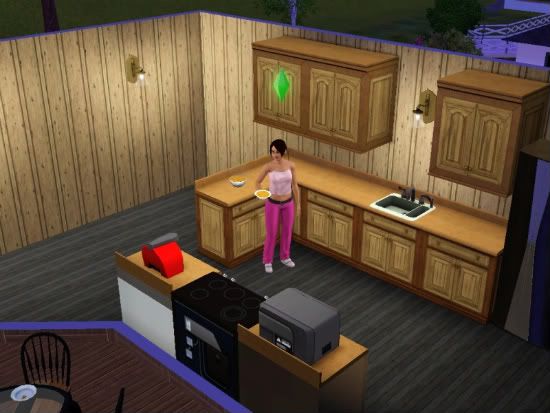 Being the first to bed, Psycho was the first to rise. She was quite hungry and decided to have some mac and cheese...
which had been left out over night!
Naia got up and started playing the guitar. She was unaware that her stalker, Aerox, was watching from the corner.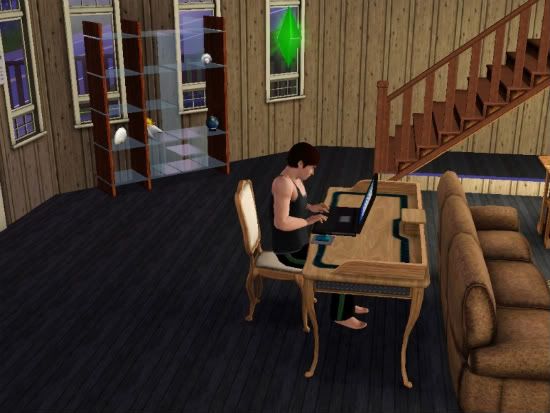 I got up and used the computer for some quick chatting.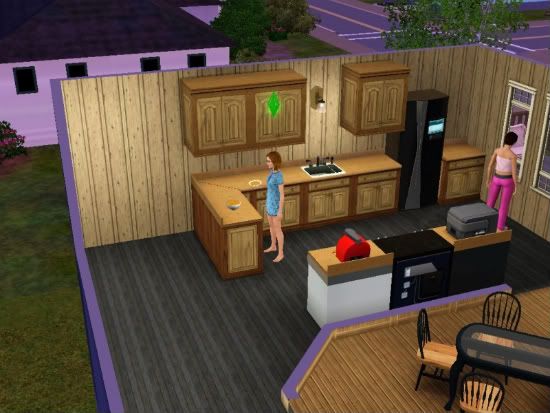 What's this? Could Kacie be thinking of having some day old mac and cheese?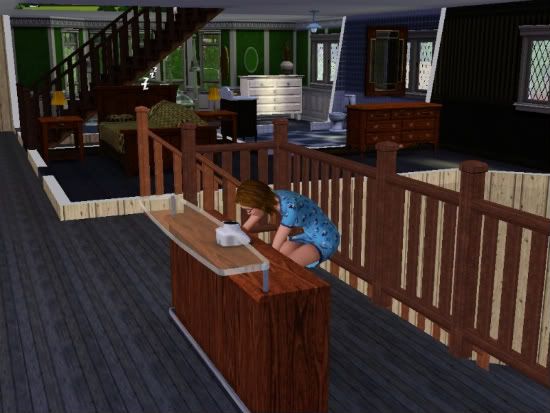 Nope. I guess it has to be 5 o'clock somewhere.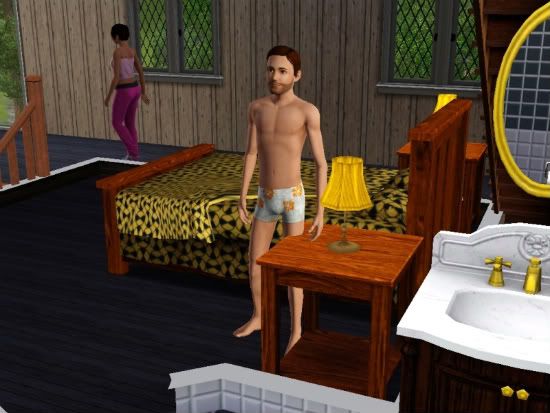 Oh hey, Croc is up.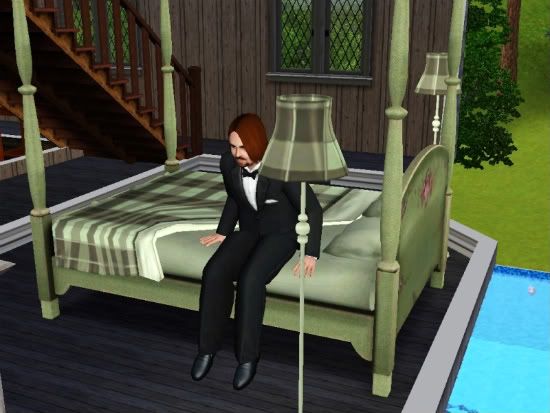 And so is Bunny. Wait, did he sleep in his formal wear?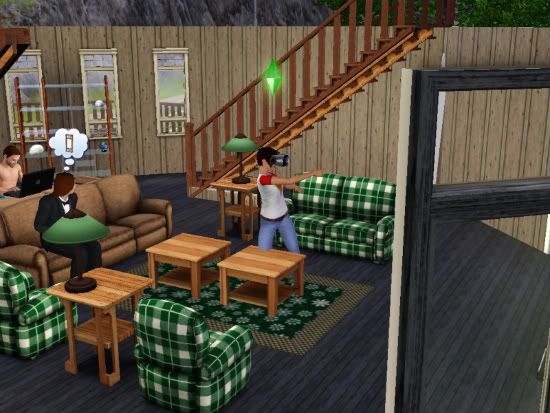 The two go to the living room, Croc on the computer, Bunny watching TV. Psycho found Aerox's device and had an adventure of her own.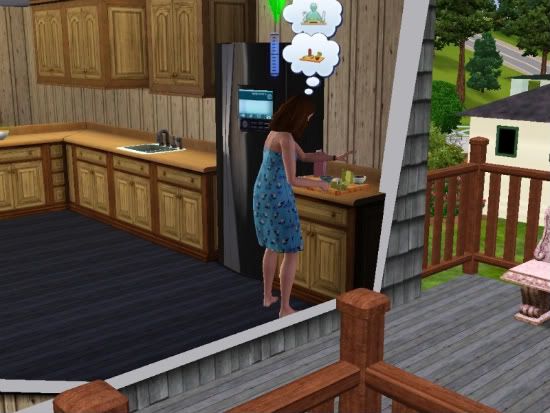 Naia is making waffles. She is apparently not the best cook, as she burned the waffles. No one complained, and ate the waffles anyways. Except Kacie, she's apparently on a liquid diet.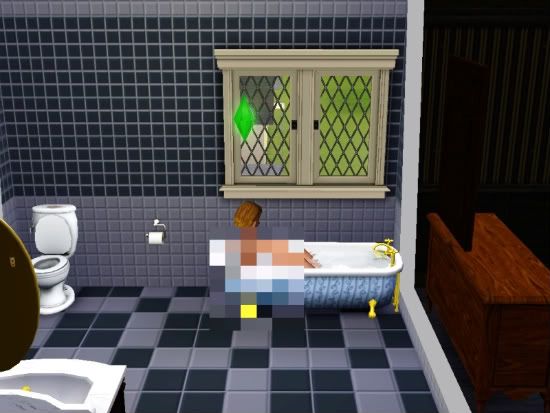 She did eventually stop drinking to take a bath though.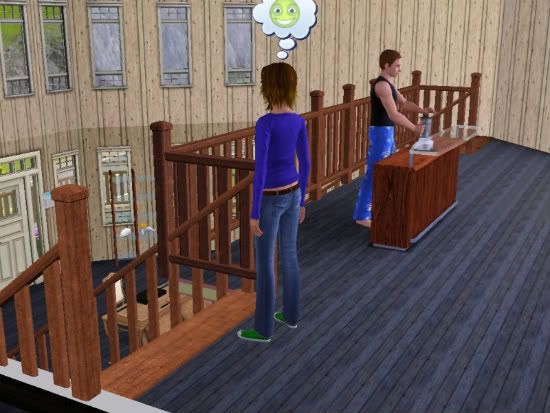 Bathed and fully clothed, Kacie made way to her favorite part of the house. Apparently, she's a happy drunk.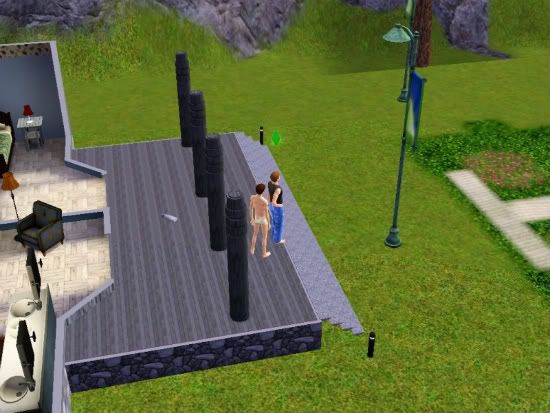 Croc and Aerox played tag in their evening wear. I have no idea what is going on anymore. Would they just get dressed already?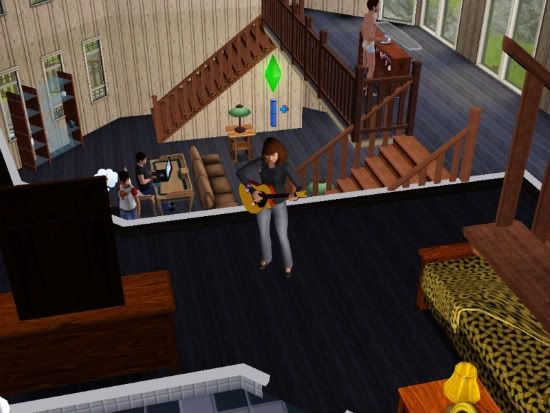 Christ! What is with Naia and that guitar?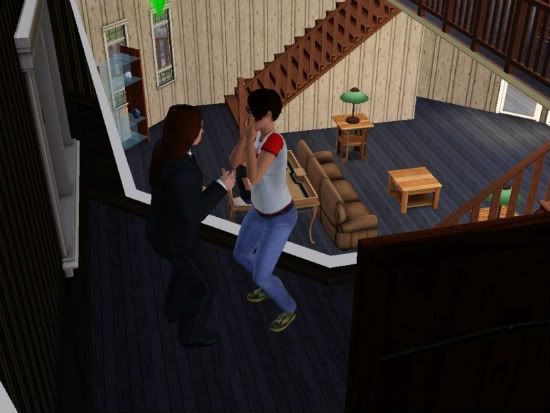 It was apparently a funny song, as Bunny and Psycho are giggling in the corner.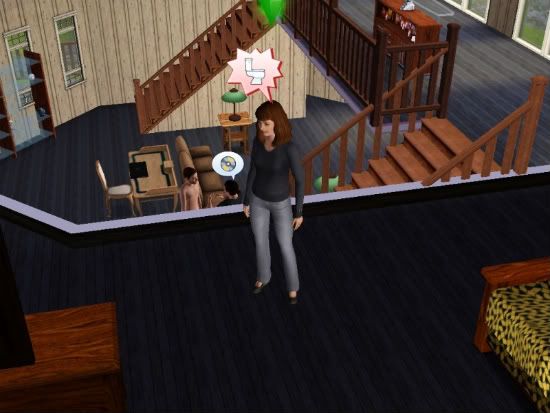 Uh-oh, someone's been playing the guitar too long.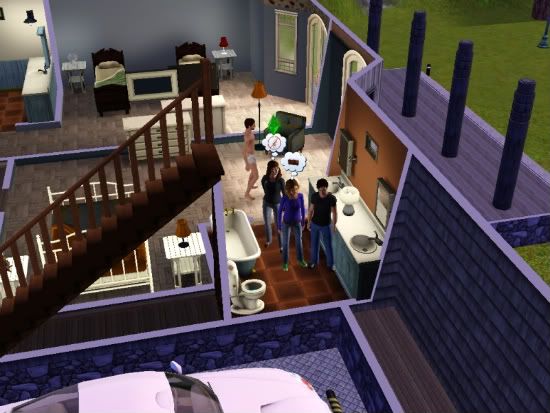 There was a spill here, but its gone now. Also, Croc is still not wearing pants.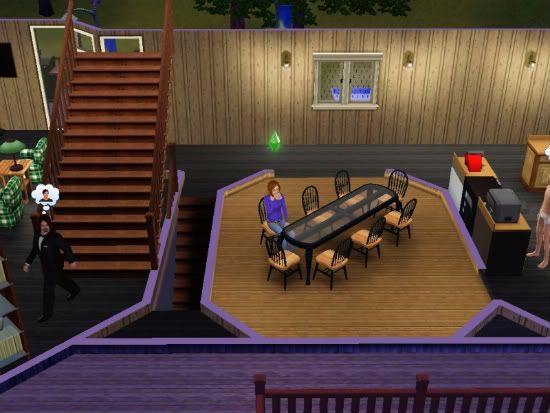 And as we leave our sims, we see Kacie have one last drink before attempting to go to bed... at 6:30 pm.
Will she make it? Stay tuned!
Also, I plan on introducing new sims to the community on Monday. So if you are interested, get a hold of me and give me references if you want to sim to look anything like you.