Tweet history:
2:00 - "I'm here at the PS4 launch event in New York #PS4"
2:10 - "Kaz Hirai has taken the stage, greeted by a rapturous applause #PS4"
2:11 - "Kaz starts talking a bit about the history of the Playstation consoles #PS4"
2:14 - "What's this?!!! a man has rushed on stage waving a gun #PS4"
2:14 - "It looks like Kevin Butler! #PS4"
2:15 -""You crossed me for the last time Kaz!" oh **** he pulled the trigger #PS4"
2:15 - "Everybody is running for the exit, oh ****! oh ****! #PS4"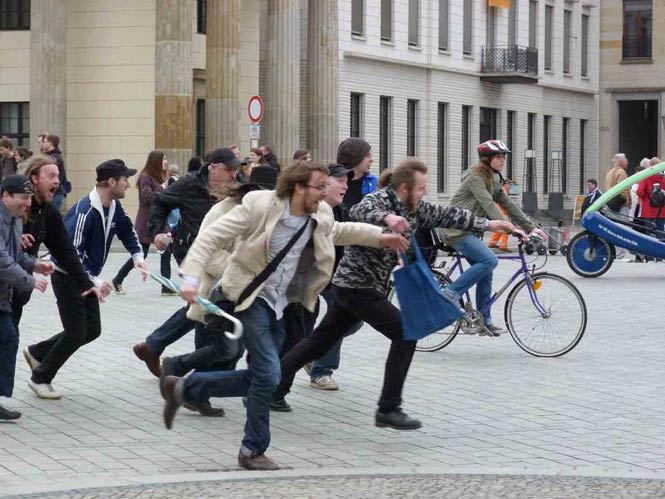 2:16 - "The only people left are Jack and Kaz. Jacks cradling Kazs head in his arms. #PS4"
2:16 - "Jack...uuuurrgggh... you have to go on without me... we need more future ridge racer games and giant crabs" #PS4"
2:17 - ""B b b ut Kaz..." Kaz puts a finger to Jacks lips and shushes him and then his hand drops"
2:17 - "Jack looks up and shouts "Whhhhhyyyyyyyyy?! why didn't you take me?!!!" #PS4"
"Where the **** did everybody go?"
---
LOOK WHO CAME:
Bobthecatlol