Well, it's Friday night tonight. I was so psyched, I went out and decided to get the jump on Y0j1mb0 for once and actually do a FNF post for the PS3 right now.
Enough of my blathering, onto tonight's FNF lineup.
We have a brand new game, Little Big Planet.
Very exciting stuff. I worked extra special hard on it this week and made my own level. It's all finished and everything.
I'll just go and put it online...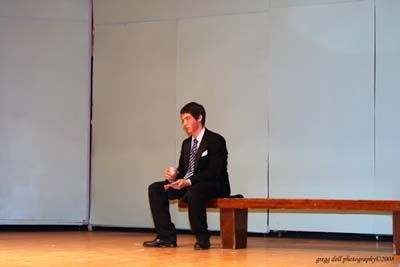 Oh.
right...
Well, shit.
Well, maybe MaxVest will wanna play. I'll just check and see if he's got a copy of the game and...
Wha... What's going on here? Where the hell are you people? WHY AM I ALL ALONE HERE?
WHY GOD? WHY HAST THOU FORSAKEN ME?
Since Sony had the incredible foresight to not have any of the servers on at all, I get nothing tonight for FNF.
I guess I'll just spoil the endings to popular movies for myself then.
Wayne's World
Beaches
Philadelphia
Lawnmower Man
Suck it up and blame Sony for making me ruin so many excellent films for you all.
THIS IS ALL THEIR FAULT