So, yeah. Sup. How you be? I be good. I like the videogames. They are pretty cool. You played the Rock Band? I like the Rock Band. I sing "Don't Look Back in Anger" by Oasis on expert. It's pretty epic. I like to write articles and stuff. You'll see them around on the internets. I also like school. I read British Romanticism and write a lot of essays. It's all good, cause in the San Francisco Bay Area, you meet a lot of people with even lamer educational skills, so it's cool.
I have a pet bird. His name is Merry, and when I see him, he runs to me like a puppy dog and sits on my knee. This makes us both sleepy, so we take naps.
Also, I think chickens are amazing (don't ask why), so I'm just going to post a bunch of chicken pics here now. kthxbai.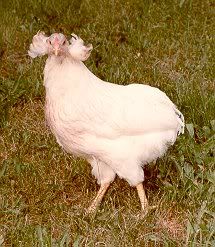 Also, he's me shaking hands with a monkey in Santa Monica