I didn't give a follow-up on the Unstable Magic the Gathering draft yesterday, but basically I ended up making a dice throwing deck. My luck is overall pretty shoddy, but it's super fun to play! Every throw is suspenseful as hell.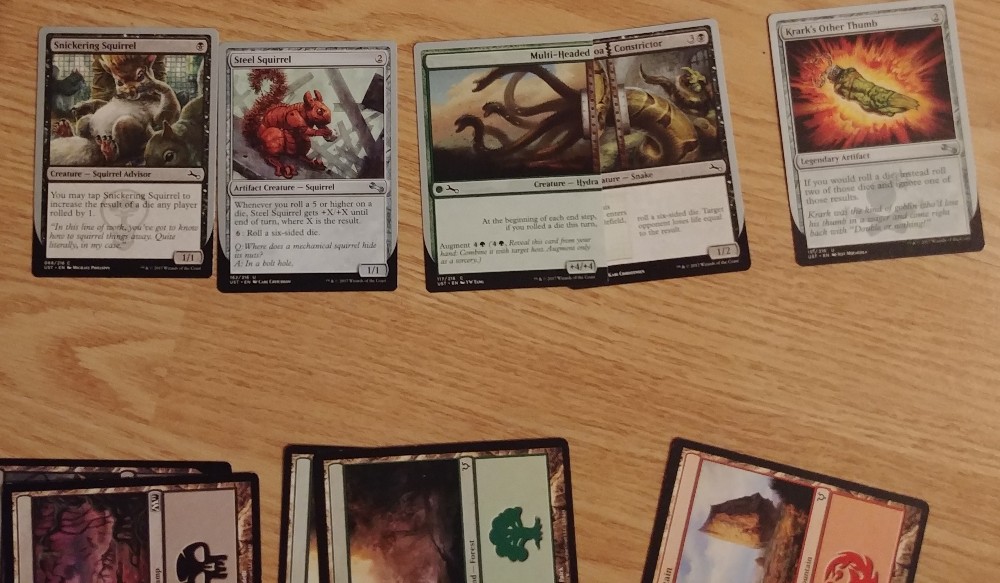 ---
About Bass
one of us since 11:32 PM on 12.03.2015
With Transcendence on the field, I play Rain of Gore and Healing Grace.