As some of you may know, Free_Touch is an artist. As some of you may also know, Free_Touch has been painting up XBOX 360 faceplates for people.
I commissioned his talents for myself and received his masterpiece a few days ago so for those who haven't seen it in the forum, here you go.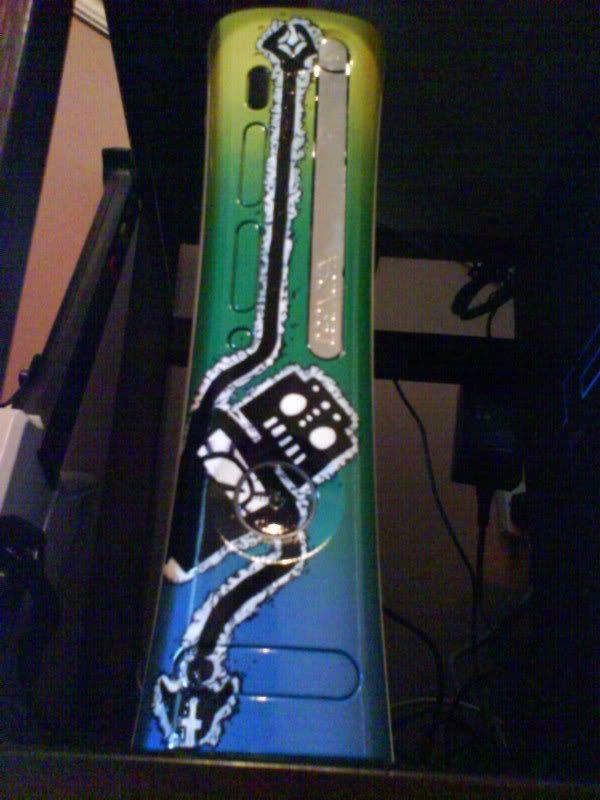 Sorry for the shit pictures but I had to use my mobile phone, I'll replace them with 'proper' pics off my digicam if I can ever find the fucker.
Also, anyone interested in getting your own custom number, I can't recommend Free_Touch enough. The quality of the faceplate he did for me is immense.