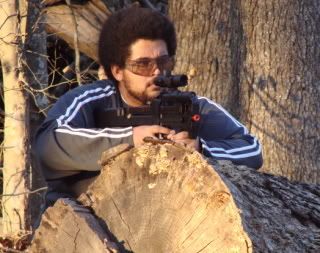 Hey, My name is Aaron, I'm half black, I rock an afro, and I've been playing video games for almost all my life.
My Favorite Games in a Series:
Final Fantasy 9
Metal Gear Solid 2(haven't played 4 yet)
Mario Bros World
Kingdom Hearts 1
Resident Evil 4, (haven't played 5)
Armored Core 2, It's the dynasty warriors of mech games, but this one still beats the others.
Check out this
10 things you didn't know about me
blog if you want to know more about me.
My interests outside of video games are movies, books,some drawing and painting, and a bit of sports here and there. My favorite superhero is most definitely Batman. I loved every movie in the series, yes including the bad ones, because I have a great love of horrible puns. My favorite movie of all time though has to go to "Back to the Future", that movie is so wholly excellent, I can't even explain it, just see for yourself.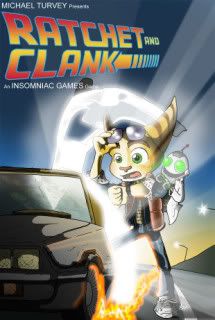 I used to have the actual movie cover featured here, but
Mikey
came up with such an incredible new one that this needs to be seen by as many people as possible.
Another great interest of mine is giant robots. I think it first started when I saw the power rangers summon the megazord for the first time. After that, I considered colossal sized mechs fighting other giant things to be the ultimate form of combat. So, it's a no brainer that my favorite anime is the Gundam series, and of that, Char Aznable's Sazabi from Char's Counterattack is my favorite gundam. I hope that helps you to know a bit about me.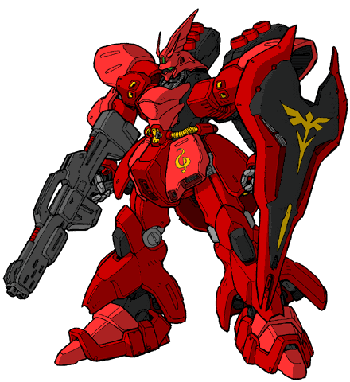 Glorious!
I'm also in a series of videos on youtube that me and my friends did. It's really bad, but also has a few genuinely awesome moments snuck in there. It's called Pipe Fighters. Check it out if you're bored or have a sadistic need to know everything about me:
https://www.youtube.com/watch?v=0hZqVAEc5m8
I don't make an appearance in this episode, but I'm in all of them after that one.
One last thing:
These guys rule. THE END.