I've been ploughing through persona 3, I got FFVII on my PSP (had to update my firmware), I found a working Gamecube memory card (meaning Wind Waking shenanigans) and I just put my brand new £16 copy of Bioshock into my PS3.
Oh and this: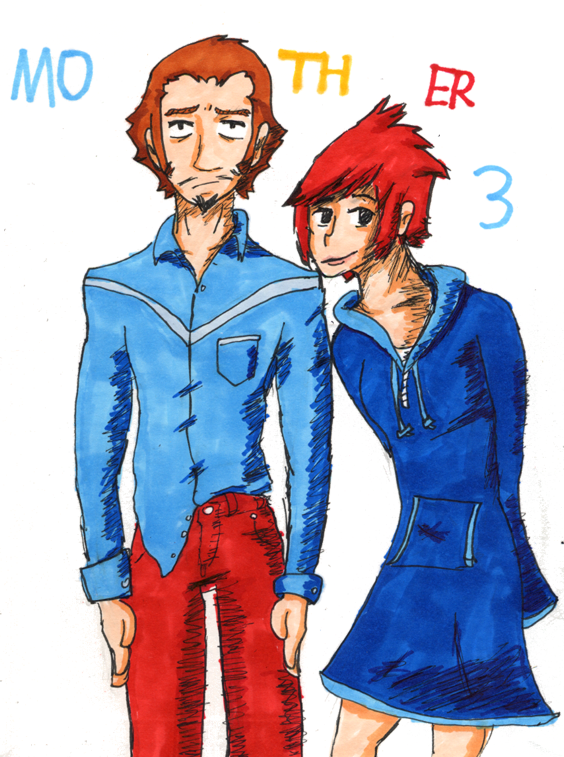 I finished my sketchbook this past week and decided to do something special on the last page, and this was it. It compliments the Claus and Lucas I drew on the first page (it's also a testament to how much my art has improved since then).
You know, summer is supposed to be a time devoid of new releases, yet I've had more games on my hands than I can count...