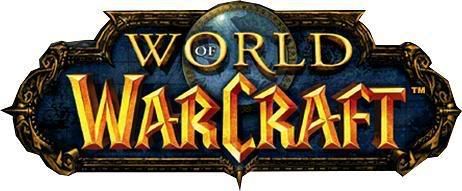 World of Warcraft has been around for nearly a decade. In that time millions of accounts have been created, and many more billions of characters, now completely inactive, have been created, taking up space and money. And now Blizzard has found a way around this huge drain on their resources.
Blizzard guaranteed your characters and account would remain saved indefinitely, even if you stopped paying subscription fees. Many players took breaks of months, or even years to come back when new expansions came out, and spend once more on WoW subscriptions. But what about those players that
didn't
come back, the players whose data is saved on Blizzards' servers and costing them money?
Well, I reveal to you a little known secret. Blizzard has been systematically deleting old accounts, and breaking their initial agreement to keep them saved. But how could they do this, without alarming WoW enthusiasts everywhere? Well, with an extremely suspicious email, that's how.
----------------------------------------------------------------------------------------------------------------------------------------------------
Dear customer,
It has come to our attention that you are trying to sell your personal World of Warcraft account(s).
As you may not be aware of, this conflicts with the EULA and Terms of Agreement.
If this proves to be true, your account can and will be disabled.
It will be ongoing for further investigation by Blizzard Entertainment's employees.
If you wish to not get your account suspended you should immediately verify your account ownership.
You can confirm that you are the original owner of the account to this secure website with:
https://www.battle.net/account/support/password-verify.html
Login to your account, In accordance following template to verify your account.
* Account name
* Account password
* First and Surname
* Secret Question and Answer
Show * Please enter the correct information
If you ignore this mail your account can and will be closed permanently.
Once we verify your account, we will reply to your e-mail informing you that we have dropped the investigation.
Regards,
Account Administration Team
World of Warcraft , Blizzard Entertainment 2011
----------------------------------------------------------------------------------------------------------------------------------------------------
You see, Blizzard has selected easy-to-attack accounts and sent their owners emails. Emails that state that their WoW account is suspected to have been
for sale
or
sold
recently. But here is the problem. Most of these accounts have been defunct for years... how would they be for sale over the internet, if they have been sitting undisturbed for half a decade? Who is interested in outdated accounts with a few characters at lvl 60, with old equipment? Nobody!
And so Blizzard sends out emails, mostly to long abandoned emails, and gives them extremely short notice to give Blizzard personal information to save their account. You have to tell them your name and answer a secret question...
Like that would not also be passed along if an account was actually sold!
The result is this. Blizzard gets to dump millions of old, dusty accounts, and save a small fortune on the space it takes to save them. And you may ask why that matters? Well, as an old WoW user, I have dedicated a large amount of time to my account, back 6 years ago. I was considering going back to that old account, until I see Blizzard has used a deceptive path to delete it. The truth is right in front of us: Blizzard tricked me and
millions
of others to break the promise they made, just to save a buck...
Shame on you Blizzard, now you are just another model of corporate deception and greed.
---
LOOK WHO CAME:
Atlas
Knivy 1
CelicaCrazed 1