Nintendo Apologizes for E3 and My Thoughts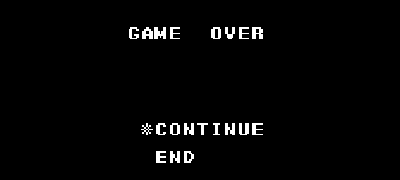 Nintendo President Satoru Iwata speaks directly to 'core gamers' with an apology for their misguided presentation at E3.
"If there is any perception that Nintendo is ignoring the core gamers, it's a misunderstanding and we really want to get rid of that misunderstanding by any means," says Iwata. "We are sorry about [the E3] media briefings, specifically for those who were expecting to see Nintendo show something about 'Super Mario' or 'Legend of Zelda.'
Mentioning
Mario
and
Zelda
specifically is sure to pique the interest of those hoping the company would stop "milking" proven franchises, but it's still a sign that they are developing titles that require more than just shaking a WiiMote and actually run a risk of the player failing.
Personally, I'd like to see more coverage of new IPs (or at least newly resurrected IP -
Kid Icarus
, anyone?) from both First and Third Party developers.
While I'm far from believing that Nintendo is on the verge of completely abandoning any intensive games that would be labeled "core", their direction in E3 was confusing to me.
Using a
gaming convention
to market material targeted at the majority of its customers (who pay no attention to said convention) while singlehandedly ignoring the majority of content that interests fans (who actually pay attention to said convention) seems pretty stupid and useless.
Iwata continues with,
"However, the fact of the matter is the so-called 'big titles' need a long, long development period. ... We really didn't think this year's E3 media briefing was the time to do so."
Sure it wasn't... but I know that there
are
games that would interest us though, so when
will
we see those!?
Source:
http://kotaku.com/5027984/iwata-so-very-very-sorry-for-nintendos-e3-presser
Source's-Source:
http://www.forbes.com/technology/2008/07/21/nintendo-wii-shortage-tech-personal-cx_cm_0722nintendo.html
(Edited)
Dtoid-Source!:
http://www.destructoid.com/scraps-evil-has-two-faces-face-face-coming-spring-2011-7-22-08--96539.phtml