Good day sir/madam and welcome to the world of someone who calls himself Anus Mcphanus. In the real world I go by the name of Dan.
The name Anus Mcphanus comes from back in school in 6th form. We had a TV in our common room and I used to bring in my N64 to play games during our lunch breaks. Being in a public (or private to you yanks) school meant that we couldn't shout out obscene profanities so openly and so we made up words/names we could say and not get in any trouble. Eventually these words became associated with a certain person and I became known as Anus Mcphanus which meant arsehole. I thought the name was quite hilarious and so I kept the name and use it as my online and gamer name from then onwards.
In my free time I enjoy being Welsh, taking long walks down the beach and punching small children in the face.
My life is rather dull and uninspiring.
I apparently like to drop my trousers. A lot.
I can't sing but often kid myself into thinking I can.
I do not like things up my butt. Except penis.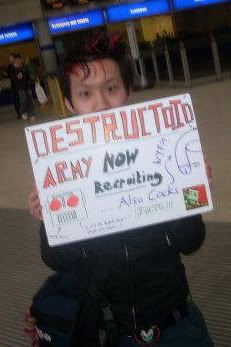 This is my sorry arse
Favorite Games Ever:
1.) Final Fantasy VII (PS1)
2.) Suikoden 2 (PS1)
3.) Panzer Dragoon Saga (Saturn)
4.) Rock Band 2 (PS3)
5.) Dungeon Keeper 2 (PC)
6.) Mickey & Donald World of Illusion (Mega Drive)
7.) Guardian Heroes (Saturn)
8.) Brave Fencer Musashi (PS1)
9.) Goldeneye (N64)
10.) Bioshock (360)
Favorite Bands:
1.) Green Day
2.) The Libertines
3.) Arctic Monkeys
Favorite Movies:
1.) Wayne's World
2.) Anchorman
3.) This is Spinal Tap