Shenmue was put in our hands in 2015 by Yu Suzuki we were told if we wanted this game that we'd have to show love for it which sparked a worldwide war cry of #SaveShenmue. Shenmue obliterated its goal on kick starter within the first 24 hours and became the fastest funded kick starter project of all time and blowing everyone away by what the fanbase could accomplish when provoked with something we've wanted for so long.
The road to Shenmue 3 wasn't always an exciting and happy time for in 2006 when the game was first brought to life and Yu Suzuki told the world about it Sega quickly cancelled it upon seeing that fans actually wanted it and then turned what was created of Shenmue 3 into elements for Shenmue Online which was one of the biggest flops in the history of video games. Shenmue Online began in 2004 as an MMO JRPG but would never be released and was quietly pushed away by Sega in 2007, Although never officially canceled it will likely never see the light of day.
But wait there's more! In 2010 Sega tried to reboot Shenmue as "Shenmue City" this would see you play as a citizen of Yokosuka which is the city Shenmue is set in and you would be a follower of Ryo Hazuki and the story of Shenmue would be retold and originally planned to be finished in this small mobile game, however like everything in else in Shenmue it was cancelled in 2011 after only being out for a year exclusively in Japan. Shenmue city took a lot of references from Yakuza such as giving Ryo Hazuki the trademark dragon tattoo of Kazama Kiryu and recreating character models pulled directly from the PlayStation Classic.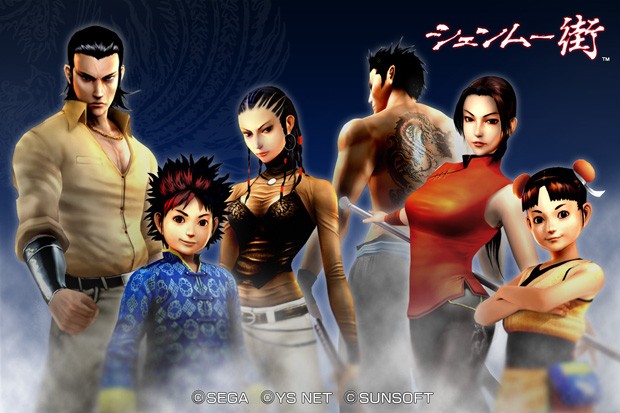 in 2015 as I stated earlier Shenmue was brought back to life and put into our hands and we funded it alongside PlayStation funding a heavy load of it which sparked a revival in fans wanting Shenmue 1+2 remastered and after enough begging we got confirmation in early 2018, although I myself did digging in 2017 and was the first to break the story through my digging I did get a few things wrong as I was young to video game journalism and had no idea how to formulate my thoughts or express what I had discovered in a conventional way, ultimately we got the games remastered! As a matter of fact, the games launched today and if you're wondering if you should play them you should check out my episode explaining why you should give them a chance or read my previous blog as I turn every blog I create into a video.
Shenmue 3 in its current life has been delayed twice once in 2017 as December was its target release date then again earlier this year as December 2018 was once again its target release date but now we have official confirmation from Yu Suzuki in a video package he delivered at Gamescom 2018 that Shenmue 3 will be launching on the PlayStation 4 and Steam on August 27th, 2019! We still have no confirmation on any pre-order bonuses but we did get a new trailer during the video package! The wait is coming to an end and the light is officially shining at the end of the tunnel after an 18-year wait!
- Please don't die I need your clicks
---
---
LOOK WHO CAME:
Alejandritto
Retrofraction 2
Alejandritto 2
cockaroach 1