At the end of Enduro, I drove to the supermarket & picked up subtitles to share with you:-)
Well, here's that I Am Setsuna follow up. Looks interesting. Beautiful environments, but I'm not sure about the rest. Considering what I've heard and breifly played of Setsuna wasn't too promising, here's hoping there's improvements.
Finish Rime with.....umm....ok I am more confuse that when I started the game. lol.
Yakuza 7 news today! Crossing fingers for a potential Yakuza 2 Remake announcement.
I am super excited for the Wonder Woman movie. I've heard some good things but trying not to spoil myself too much by reading or watching reviews. Also man, that theme. Dat theme.
I'm gonna miss Drill Queen on The Jimquisition quite a bit... but the new theme is really fucking good.
[youtube][/youtube]
Hit 60 this weekend on Warrior in FFXIV, allowing me to don the eastern-themed Warrior Artifact 2 armor and my Padjali Axe. Almost done with Heavensward, too. I look funny in this video. The mightiest Warrior is the smallest one.
Wrote some thoughts on playing small in then 8th edition of Warhammer 40K. Come, disagree violently with me!
Salt and Sanctuary in co-op is a blast, but these item/progress-blocking glitches suck ass! Protip: keep co-op and single-player characters separate so you don't run into this shit.
I have a feeling I done a bad thing. I've had two indie developers start following me on Twitter today. This only happens when I've done something controversial. I now await the coming storm.
Me *thinking*: oh boy I'm worried if I'll be able to arrive for work everyday at 8AM. HR: There's free breakfest if you arrive at 7:30AM. Me:
2 things: I'm doing pretty much nothing in June before I move in July, so I'm going to try and beat persona 5, FfXv, and Witcher 3. Which is ambitious, but we'll see. Also I really wish I had some devil's lettuce for persona rn :(
I'm sorry for not posting a recap this week, I honestly don't have a good reason for it. I'm really sorry for messing up.
I've said this once before but I greatly desire a sequel to The Wonderful 101 featuring co-op in the campaign and the title would be The Wonderful 102!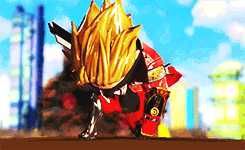 Mostly just been playing Gravity Rush Remastered, though I did pick up a few PSVR games and Outlast Trinity for PS4 today, and now my bookcase is full of games. Welp.
Been watching Band of Brothers with MY brother since I've somehow made it this long without seeing it. Finished episode 6. Holy shit it hurts.
I've played way more of Injustice 2 than I expected. I'm happy that DC has this cool thing. I want Marvel to have this too, though. And Valiant.
Finally went back to finish 100%ing Twilight Princess HD (except for the fish), and my opinion has been enforced. Least favorite 3D Zelda, hands down.