Jack Black playing Psychonauts 2...
Is this a good time to mention that Mordred Did Nothing Wrong?
Is it me or is the Destructoid shirt with all the community names on it not available in the store any longer?
Shut it down, guys. This wins the internet today.
Today was a mix of success and failure. Got the new mattress that I ordered and put into my bed frame after a 48 hr delay. The failure being the beater brush parts for our family vacuum are the wrong size.
New place. Same old salt. It's time once again for more Mario Kart 8 Deluxe madness! https://www.twitch.tv/virtuakazama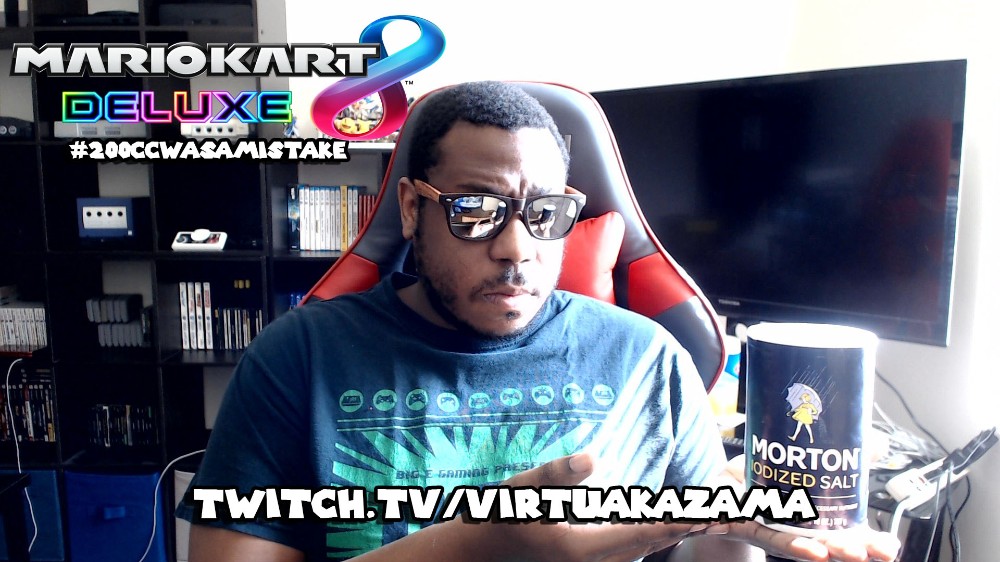 Just in case anyone forgot.
I've started drinking GFUEL and now it's my primary liquid intake. Pro-tip: If you only drink GFUEL, you can utilize your own pee as a general purpose cleaner.
Tem-Tem looks really damn good! It's been on my Steam Wishlist for a few months now but I'm glad Sony owners can get in on it. I'm going to hope cross-play will be a thing once it leaves early access and has a full-on launch.
Apparently that Aon must die game is MEGA shady. Like most devs quit due to terrible work conditions and that trailer was jsut made by contracted Artists. That said, I enjoyed about 75% of that but I'm sure people are disappointed. lol
Good thing I didn't pre-order. It seems like it actually looks a LOT better than the original version, even in console settings, but that inconsistent performance and choppy animations are an absolute deal breaker for me. I'll buy it until it's fixed.
I do enjoy these little State of Play updates, few decent looking titles shown today.
I can't believe Sony even copied the Nintendo Direct transitions.
Vet confirmed, my little kitty dude has a little fatty tumor. Should be benign, but I feel bad for him. Extra treats!