Preparing for eclipse, nothing but black sabbath songs leading up to "the one song".
Fate/Extella sequel info coming on the 30th.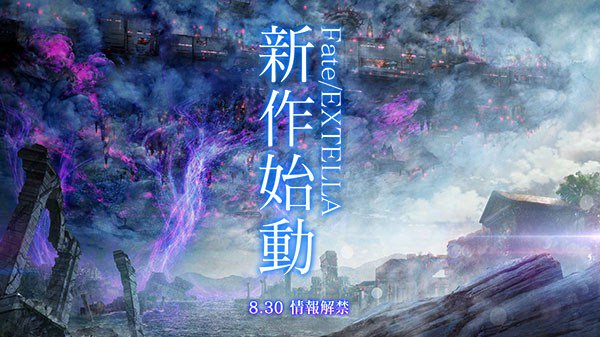 Beat Ever Oasis. There are a lot of little parts that make up the whole game and I loved just about all of them. Could be my 3DS game of the year, although Metroid might be hard to beat.
Always was terrible at being social in MMOs, but actually managed to discover a guild in Elder Scrolls Online full of great people. Feels almost like Dtoid. There was even a massive event where they personalized gear sets for everyone to level faster.
My pizza guy was an older asian dude who called me beforehand and I couldn't understand a single word he said, then when I went out all I thought I could understand was "sorry, all this beauty *motions around*, I didn't know where to go". Inspirational.
Hey there everybody. It's ooktar taking the wheel of the COTW machine for the first time. I got a hot and ready edition of Comments of the Week served up for you all to indulge in. Please enjoy.
You can give nicknames in XCom. So my sniper's name is Fumbles...it was always Fubmles
Just had a fuckin sick onion burger with pickles and sweet soy sauce and lots of corn on the cob and a big big piece of blueberry pie and I'm going to read comics and play video games for the rest of the night and I'm going to do it all in my underwear.
I just farted so hard that I had to go to the bathroom and wipe.
On a night run for peace when I felt something jumping around inside my tank top, which was on my tit when I crushed it, realized it was a huge ass spider and had to rip off my shirt. Hopefully it was sexy from a distance. PS. FUCK spiders and centipedes
I am at a county fair in Ohio. At a country concert. I am in enemy territory. Alot of Jeebus praising going on here
The amount of effort that goes into some of these videos is astonishing. Still takes me by surprise again and again.
CJ has joined bringing the total to 9 teams playing in the first annual Destructoid fantasy football league. Only need one more team to hit the minimum, or 3 more teams to make it a more robust 12. PM me if you wanna join in on the fun!
For the first time in my gaming life, I will become a PlayStation gamer tomorrow. Thank you again Destructoid. Love you all more than words can say
A new 3D Zelda, a new 3D Mario, a Crash remaster trilogy, a great Sonic game, a 2D Metroid, sequels to two newer Nintendo IPs, this is a great year for gaming. The only thing that could make it even better is if something beats CoD for most games sold.
It's time for SummerSlam! 😎
Starting to think that the recent resurgence in Nazi related news are a smart marketing ploy for Wolfenstein 2 and Call of Duty WW2 (complete with Nazi zombies) where you can unleash your social rage and disgust by KILLING ALL THE NAZIS!😃