AMA (Ask me anything) time.
Miniwargaming have their own HoR-inspired Death Watch Kill Team narrative campaign with beautiful magnetised minis! So happy to be giving these guys my money. Narrative campaigns are the best.
Did I miss #AMAtoid? Dang, and I was going to ask the things.
Got some good GBA music for you!
How bout an AMMMMMMMMMMMA? Why not, two other people did it so thats enough reason for me to give it a go
I know I'm late to the party but fuck it. I'll do an AMA today! Oh, and this is the ONLY squid girl that matters. #SquidGirlSunday
What games are more fun to talk about than they are to play?
Just because Seymour sounded so desperate #SquidGirlSunday ... wait, it's Sunday already?
Squid Girl you say? (any of you actually watch the anime before?)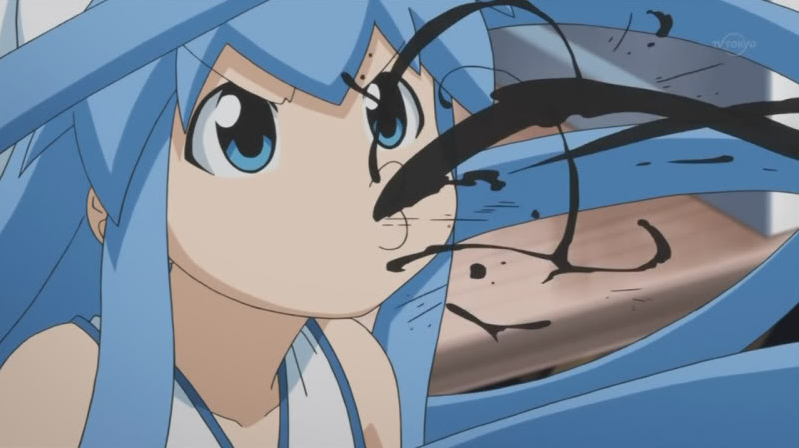 KILLED LUDWIG! IMPALED HIM ON HIS OWN SWORD!
Just got Yoshi's Woolly World and Xenoblade Chronicles X to finish out my Wii U collection until the next best things come along (which is probably only Paper Mario at this point?). Full collection in comments. Let me know if I'm missing anything...
Finished DeadRising3. Plan to play w/o comboweapons/cars MIGHT not be feasible. Not because of difficulty, but because of raw meat thrown at you. Stupid numbers of zombies in chapters6-8. Like you can easily kill 60 w/one queen bee bomb & still surrounded
Game Idea: A fishing game where you catch boss monsters and fight them on your boat to kill them and add them to your collection.
Just learned Capcom may be being Monster Hunter Frontier G west to PS3, PS4 and Vita. This is the online only version with a subscription fee, though, and none of the cool stuff in MH4U and MHG.