Who isn't excited about
Ghostbusters: The Game
? I know I'm
excited.
The ability to hunt, fight, and capture 3D, high-def ghosts with my friends online really got me excited. Hearing that the game is going to be written by the
original writers and voiced by most of the original cast
has got me sold. But some idle mind wandering has got me second guessing my decision to check out the game once it's released.
What's next?
Police Academy
: The Game?
Purple Rain
: The Game?
C.H.U.D.
: The Game? Well, that last one actually sounds pretty cool. I think you know what I'm getting at here. If Ghostbusters: The Game is a financial success, this will inspire other developers to go back and make other games based on the era. As great as that sounds, a lot of work and love has gone into this newest iteration of the Ghostbusters video game and what I fear is that making old movies into games will become the next big trend. The quality of these cash-ins is not going to be anywhere near Ghostbusters' quality, and in a few years, we'll all be sick of the 80s... again.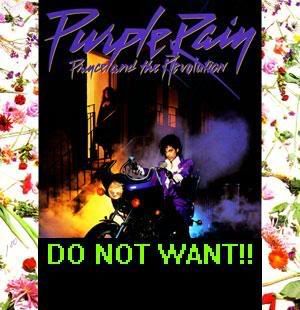 Take it easy on the images... I'm working with MSPaint until I can be arse'd to d/l GIMP again to my laptop.
What do you think? Does the prospect of playing through a new
"Karate Kid"
game horrify you? Or do you think that some lucky developer could forever change the
"E.T."
legacy by creating a great game based on the IP. Despite these bone-chilling visions, I am going to pick up Ghostbusters... just a few months after the release so that I don't pump up their initial sales numbers.