I must say Im really surprised to see such a lack of Spore creations on the blogs. What the fuck is wrong with you guys? You don't have to create a penis or goatse to show off what you've made. Although genital monsters are funny as shit, I much prefer actual creatures that people have made.
And so follows 5 images of the first 5 things I made in spore, in order of creation.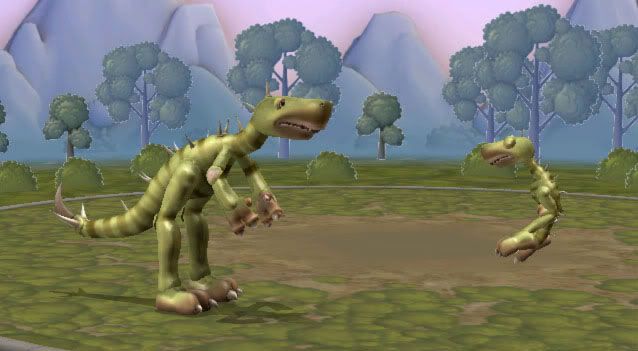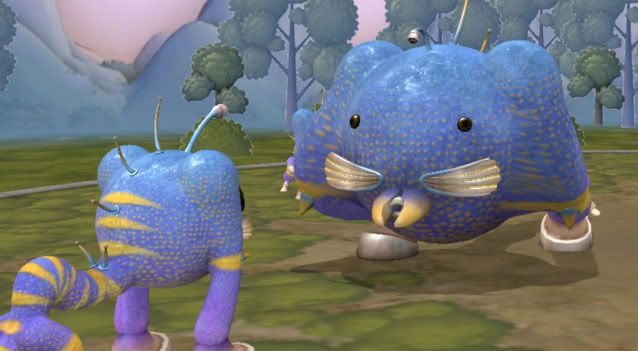 I sat my girlfriend down in front of the editor and told her the basics and let her loose and she created the most fucked up creature but I totally forgot to get a shot of it. I'll give her another shot tonight and post the results tomorrow.
Has anyone else been as addicted to this thing as I have?