I can imagine no one is going to show up tonight. But if someone wants to play something else after fooling around with MGS4 all day, you're more than welcome.
Interested Dtoiders just start your game @
9pm EST
and wait for your in-game phone to ring... accept our invite [I, Takeshi will be hosting the festivities!] and prepare for a night on Liberty City full of explosions, lunacy and naked Zombies. Courtesy of Destructoid. Willing participants leave your PSN name below so we can get a hold of you.
You may also want to add
Johanhin
-yours truly- to your friend's list as well. Makes it easier for me to send you them invites.
Y0j1mb0's famous last words:
'He's from Holland but he's alright.'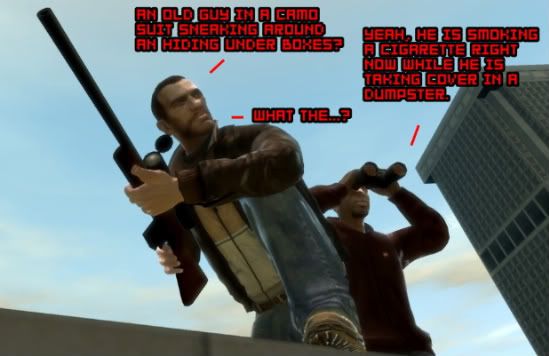 But either way let us know what modes you care to play so we can make sure they all get a play. Hope to see you five star criminals there.