So i've had my ps3 for half a day and I would like to tell my first impression.
The console itself isn't very attractive, it is not square like the ps2 but it is more curved than i'm used to. It is made of that annoying fingerprint attractive plastic. I had it in a room for a hour and when I looked at it. It was totally covered. For the rest I really like the console. I like the light touchbuttons that are on the front for the power and eject. Surprisingly I quite like the sixaxis, but as a lot of people are saying, it is to light. When I first took it out of the box I thought I needed battery's. I seriously went to my supermarket 2 mins away from my house to get battery's. When I came home to my sis playing ratchet and clank I felt my fail drip from my chin. I have only given all three games I have a hour spin each. I like the feeling of the wireless playstation controller, cause i'm used to corded ps2 controllers.
I got internets setup pretty fast. Much faster than the original ps2 Internet. Im gonna try linux when I get a spare dvd to burn the iso on.. I did not know that the demos downloaded from the ps store take ages to install. Really boring. ATM im waiting for the grid demo to install.92% atm. I installed
[email protected]
so when im gone I can put that on:).overall a good buy. But every system is a good buy with mgs 4 on it. 3 hours left (posted at 6am) and ill get me copy:). Cant wait. Grid just installed so ill play that. I just like approving things.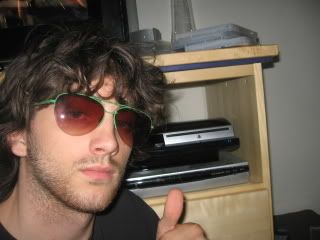 Also, haze sucks. The trailers looked so good but the demo is soooooo baaaaddddd..