as seen on:
Konami's website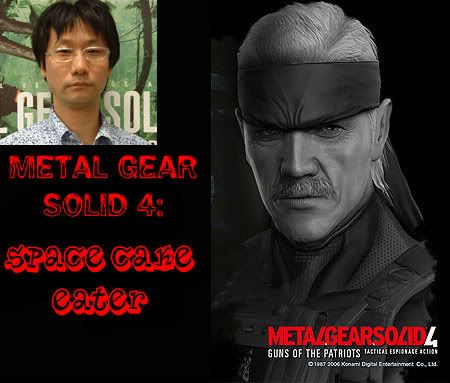 This is a quick heads-up:
We all know Kojima is coming to
London
and
New York
. I was almost going to get a ticket to London until I stumbled upon the news that He is coming to Amsterdam as well. He takes the lovely Yumi Kikuchi with him. Oh and Art Director Yoji Shinkawa.
Unlike Samit who has yet to play the prior 3 (
gasp!
), I'm going to be there no matter what.
I know there aren't that much Dutch PS3 owners on Dtoid but we could arrange some sort of mini get together. If you're interested just send me a pm or e-mail and we'll see.
This is a copy of the press release:
30.05.2008
Hideo Kojima komt naar Amsterdam!
De schepper van de Metal Gear serie deelt handtekeningen uit in de Media Markt
Hideo Kojima komt naar Amsterdam: de heilige vader van de populaire Metal Gear reeks brengt op zaterdag 7 juni een bezoek aan de Media Markt in Amsterdam. Aanleiding is de wereldwijde lancering van Metal Gear Solid 4: Guns of the Patriots, die op 12 juni a.s. in de winkels ligt en exclusief verschijnt voor de PLAYSTATION 3. De langverwachte kaskraker is niet alleen één van de top game titels van dit jaar, het is tevens het allerlaatste deel van de wereldberoemde Metal Gear Saga met in de hoofdrol een ouder geworden Solid Snake.
Hideo Kojima komt speciaal voor zijn Nederlandse fans naar Amsterdam om handtekeningen uit te delen en wordt begeleid door niemand minder dan Art Director Yoji Shinkawa en actrice Yumi Kikuchi. De gegevens:
Tijd: Zaterdag 7 juni, 15.00 uur tot 16.00 uur
Plaats: Media Markt Arena, Arena Boulevard 123-125, 1101 AH Amsterdam
1ste verdieping