Oh hell yeah!! Even without Y0j1mb0 we will continue our series of
Fights
This call goes out to: Shipero, Ha-Puken, Sadistic, Liam, Whiteboy, Moosehole, DarkTraversty, Teta, Zaqu, Qraze, Video_Cognito, Manta, JackofnoTrades (internet leeching days are over!) and.... YOU!!
(and everybody I forgot, sorry 'bout that)
Interested Dtoiders just start your game @
8pm EST
and wait for your in-game phone to ring... accept our invite [I, Takeshi will be hosting the festivities!] and prepare for a night on Liberty City full of explosions, lunacy and naked Zombies. Courtesy of Destructoid. Willing participants leave your PSN name below so we can get a hold of you.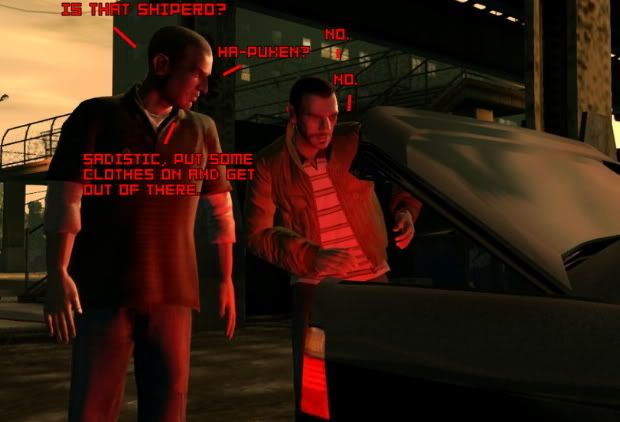 You may also want to add
Johanhin
-yours truly- to your friend's list as well. Makes it easier for me to send you them invites.
Y0j1mb0's famous last words:
'He's from Holland but he's alright.'
But either way let us know what modes you care to play so we can make sure they all get a play. Hope to see you five star criminals there.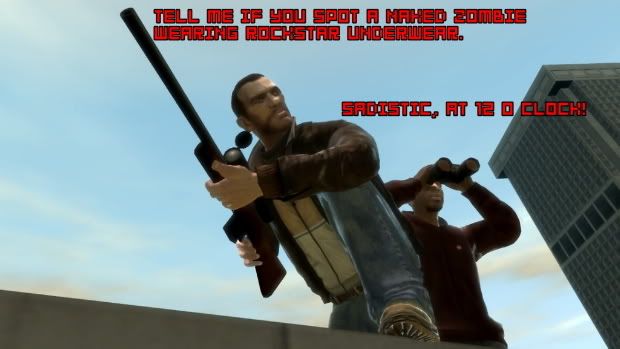 p.s. If anyone wants to play a little Haze co-op before GTAIV starts, I'm game.