LONG BLOG


5 minutes taken from 2008 New York Comic Con. Looks to be an amazing season. Guessing a bunch of it takes place in the past cuzz Hunter isn't a chick. Also, the GI Joe spoof made me laugh so hard i died.

Anyway, on to watch cloverfield.
---
About mudkip5000
one of us since 7:43 PM on 02.11.2008
My name is Ben. I like video games and movies.
I try to make movies, too. You should watch some of them.
The links for the youtubes are here.
Airport Road productions
Church of the Holy Weirdo
My Deviant Art Page
My podcast "Weird Dispatches"
My podcast "Airport Road: The Podcast"
I have a cat named Anguirus.
He loves Spider-man.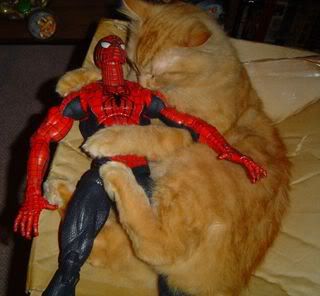 I also enjoy comic books. probably more than i should.
My Favorite Games in no particular order.
Halo 1-3
Resident Evil 5
Resident Evil 4
Resident Evil 3
Resident Evil 2
Legend of Zelda: Link to the Past
Final Fantasy VII
Earth Defense Force 2017
Super Mario World 2: Yoshi's Island
Left 4 Dead
Peggle