So we read the recent IGN feature about their wishlist for the party game phenon Rock
Band. Very underwhelming. Amy Winehouse? Seriously? The day Harmonix releases that
garbage will be a day that will forever live in infamy. Brobots decided to compile our own
wishlist, one that we believe you'll find actually desirable. We'll be publishing this list in a
few parts, as it is pretty lengthy, but there is something on this list for all different musical
tastes.
A-J
The Beatles - Come Together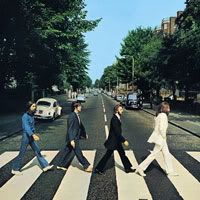 I love the Beatles, but I don't feel many of their songs would make good Rock Band
material. "Come Together," however, would be a real blast to play. The drum, bass, and
guitar parts are all memorable.
Beck - Loser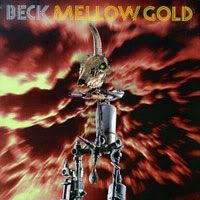 This song has an iconic guitar riff that is instantly recognizable. Many a drunk night could
be spent singing along to this.
Blink-182 - What's My Age Again? / Adam's Song
Enema Of The State is by far blink's best outing. The Parental Advisory warning probably
hinders the possibility of its release as a full album, but these two singles would go well with
the other Rock Band songs.
Brand New - Your Favorite Weapon (Full Album) / Deja Entendu (Full Album)
/ The Devil & God Are Raging Inside Me (Full Album)

I would gladly pay for any one of these albums, as they all have some great songs to jam
to. The songs have an emotion and intensity that would make for some crazy Rock Band
sessions, and would fill a gap in the library.
The Cars - Just What I Needed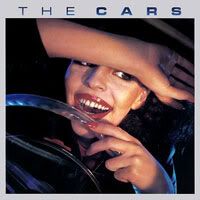 This needs no explanation.
CKY - 96 Quite Bitter Beings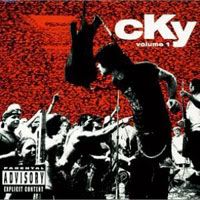 Anyone who has played a Tony Hawk Pro Skater game (not THUG, or THAW, or THP8, or
THPG, but THPS1-4), should recognize this iconic guitar riff.
Coheed & Cambria - The Second Stage Turbine Blade (Full Album)
/ In Keeping Secrets Of Silent Earth: 3 (Full Album)
Coheed already has some songs in Rock Band, unfortunately their recent outings pale in
comparison to their past works. These albums have some of the catchiest vocals and riffs,
and would all be a blast to play with friends.
Collective Soul - Shine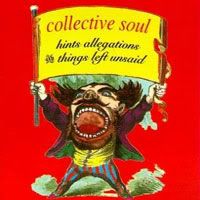 Another classic 90's gem.
The Darkness - I Believe In A Thing Called Love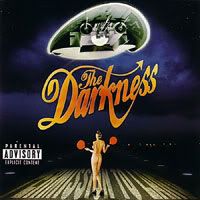 This song took the world by storm when it came out, and The Darkness proceeded to fall off
the face of the earth. Any cocky vocalist will meet his/her match when he/she tries to hit
those ridiculously high notes. The guitarist is in for quite a fun workout as well.
Dire Straits - Sultans Of Swing
Mark Knopfler is one of the greatest guitarist to ever...play guitar. The work on this song
especially is so clean and intricate that it would be ridiculously fun to play. I have no idea
why Dire Straits haven't been featured in Rock Band already.
Electric Light Orchestra - Four Little Diamonds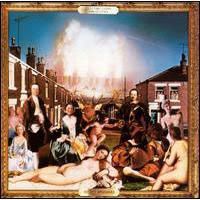 The guitar and vocal work really shines on this track. I'll always hold a special place in my
heart for this song since it was on the Vice City soundtrack.
Eve 6 - Inside Out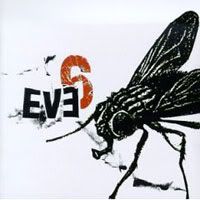 It is ridiculously fun to sing along to this song anyway. Put it in Rock Band and you have a
recipe for success. C'mon, you KNOW you can't hear this song without singing along like a
fool.
Foo Fighters - My Hero
I don't really know why this song hasn't made it yet, either. They already have quite a bit
of Foo Fighters in the rhythm games, even some from the same album this track is on. The
guitar and drums take the spotlight here, but it would be a fun song for every instrument.
The Goo Goo Dolls - Iris
This song would be great in the same way the Oasis' "Wonderwall" is great.
Green Day - Longview / Basket Case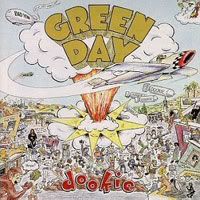 The bass line in "Longview" needs no introduction. The guitar riff in "Basket Case" likewise
needs no introduction. I don't know why there is no Green Day, but there needs to be
some Green Day, y'know?
Incubus - Drive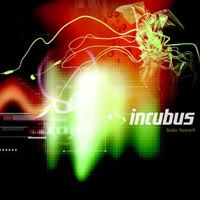 Some great acoustic guitar work, catchy chorus, and neat drums. This song would be a
good mid-set jam that slows things down a little, but not too much.
Jimmy Eat World - The Middle / Sweetness
Both of these songs offer great vocal tracks, mixed with a solid offering from the guitar,
bass, AND drums. Great party jams that everyone can dance and sing-along to.
Next time, we'll look at L-R.