I just
heard.
Oh Christ. What horrible news... ROBERT SUMMA GOT FIRED!
NO!!!!!!!!!!!!!!!
Rob's brother, Anakin Summa hears of the news of his brother's departure. Also seen in the background is an older version of me.
IT CAN'T BE TRUE! IT'S NOT POSSIBLE!
Uh... oh.
I'm sure this didn't help matters.
And finally...
Well, I quit my old job today. Two more weeks and I'm Audi 5000.
How ironic. The both of us are no longer bound to work with our current employers on the SAME DAY.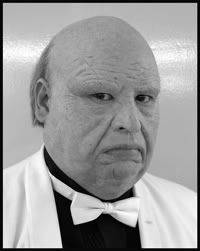 Old and sad Summa is old and sad...