(I realized after putting this live that it took me so long that when I hit the post button it got put off the front page XD)
Today was like Christmas. Seriously, it doesn't get much better than this: I finish up my last midterm, no assignments due for a few weeks, I get a check from RFGO! (which I will be using to buy milk and ice cream to make milkshakes tonight to get me through FNF) and my hat came in.
Win.
But does the Slime hat hold up to the hype? Read on to find out...
The Review
Preamble
Hat critics have long been bemoaning the lack of innovation in the industry, and with good reason. As of late it seems that manufacturers have been content to merely crank out the same old baseball style hats that we've been seeing for years. Obviously sports hats have been the biggest culprit of creative stagnation, with only minor changes happening each year when a team decides to change its logo.
Sure there have been some minor improvements to hat technology, but what it comes down to is that each year hats that have nothing new to offer, and lack any real creativity or craftsmanship behind them, flood the market. Yet these cookie cutter hats sell out year after year, raking in millions of dollars from a logo crazed nation. Hats are no longer underground, and ever since hat culture has become mainstream the market has become increasingly crowded, bloated and in need of some serious change. Knowing this, Rio has taken a chance in entering into this most competitive of markets. Let's see how her work stacks up.
Packaging
My hat came wrapped in a conveniently sized envelope. It was just the right size to fit in my mail slot and, since I live in an apartment, this was especially handy because I didn't have to go down to the post office to pick up some large, unwieldy box.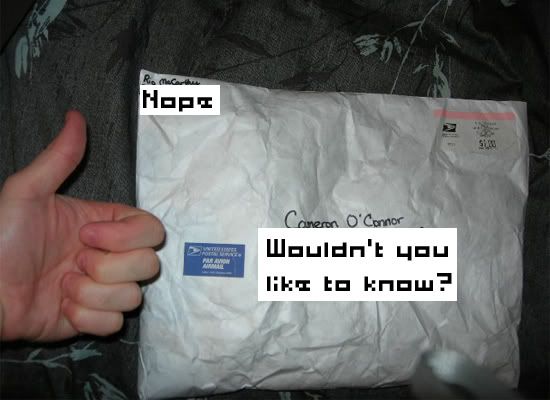 Inside I found my hat loving embraced by bubble wrap. Not necessary, but very much appreciated. It's the little details like this that the big hat manufacturers usually miss.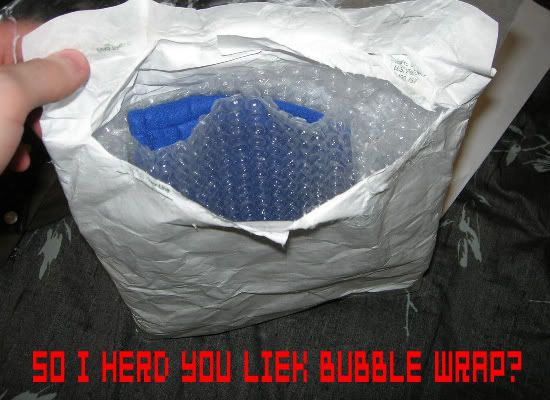 Once I had removed the hat from its protective cocoon, I was pleased to note that there were no marks on it of any kind, it was as fresh and new as could be.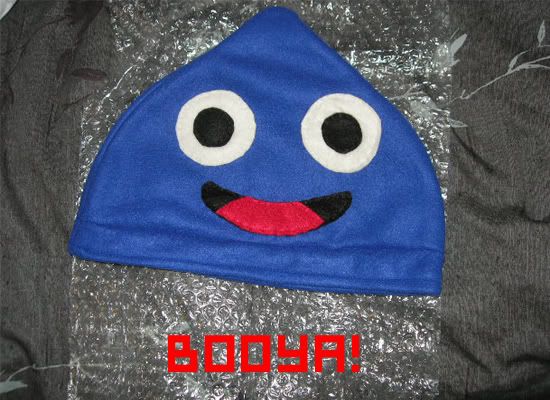 Clearly the packaging had done its job well. Nothing super fancy, but not skimping on quality protection either.
Score: 10/10
Aesthetics/Craftsmanship
As you can see in the above picture, the hat is attractively vibrant with all of the features in proper proportion. The overall effect is that it catches the eye without being obnoxious. A quality that the cowboy/beer hat people seem to regularly ignore.
The stitching is all rock solid and connoisseurs should note that the bottom on the hat is actually a separate piece, thereby making the hat subtly more attractive while simultaneously giving it a better fit. Most importantly however, I was able to detect what used to be known as "love" or "heart" in the hats construction, something we haven't seen since everyone in the industry sold their souls to become cogs in the corporate machine. In todays market you would be hard pressed to find a hat hand crafted in this manner.
Score: 10/10
Materials/Softness
Wow. Before I got this hat I was going to get a nice soft puppy to pet for hours on end. No need for that anymore! The high quality polar fleece used in the hats construction really puts this one over the top: warm, soft and infinitely petable.
Score: 10/10
Performance
Pleasing aesthetics, quality construction and great materials are all well and good, but all of that means nothing if a hat can't stand up to the trials and tribulations of the real world. To test this hat I put it through some of the most common hat related activities to see how it would stand up.
Lets get started.
First: a baseline reference photo.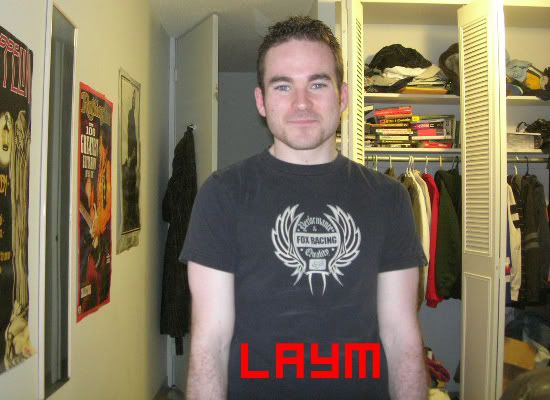 Now for the tests. (Note: After putting on the hat my shirt magically changed into a more awesome one. Your results may vary.)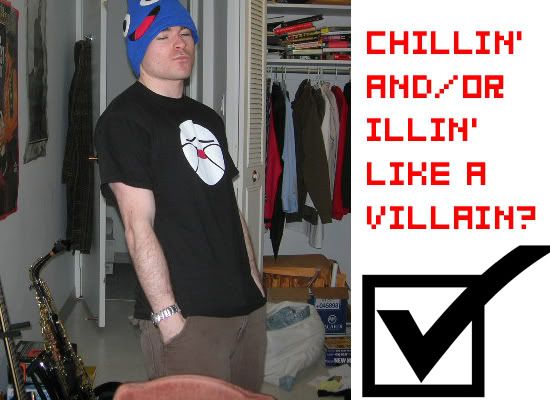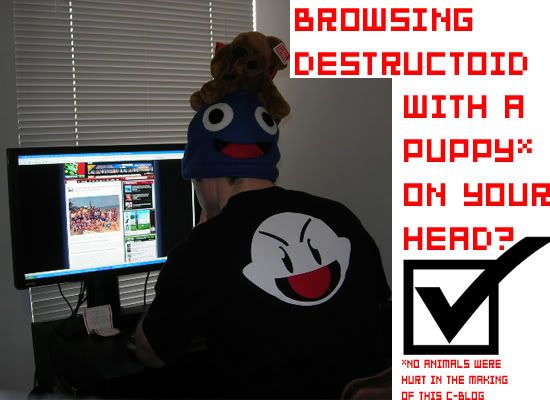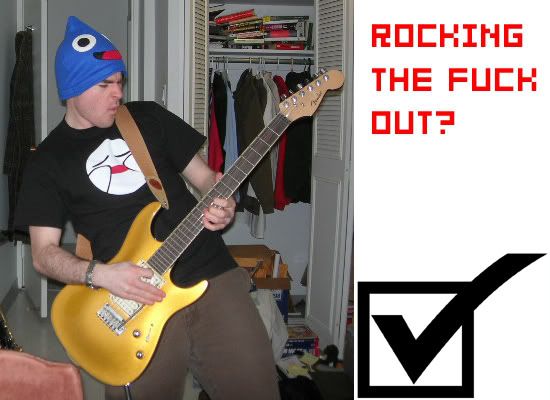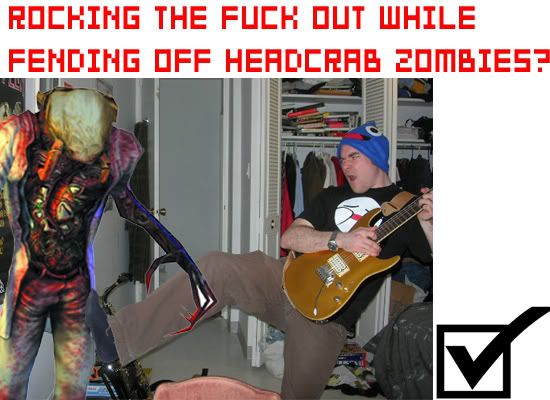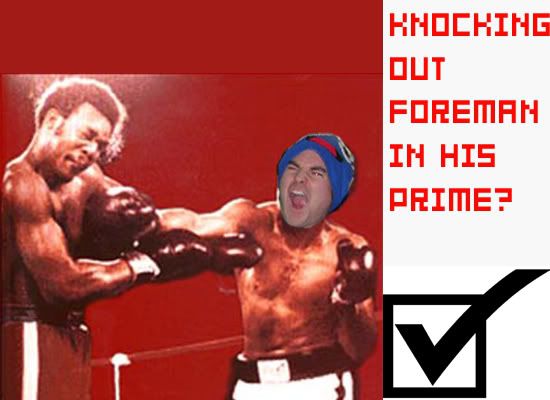 Holy crap! It passed every single test! Now granted: this battery of tests doesn't include some of the more obscure hat-centric pastimes like standing or walking, but the hats performance in the everyday activities that were tested was exemplary.
Score: 10/10
Conclusion
Since a picture is worth a thousand words: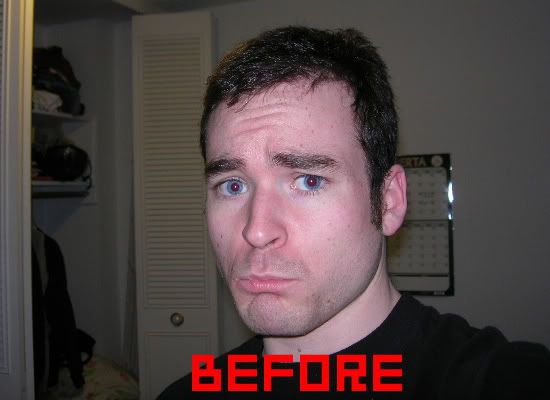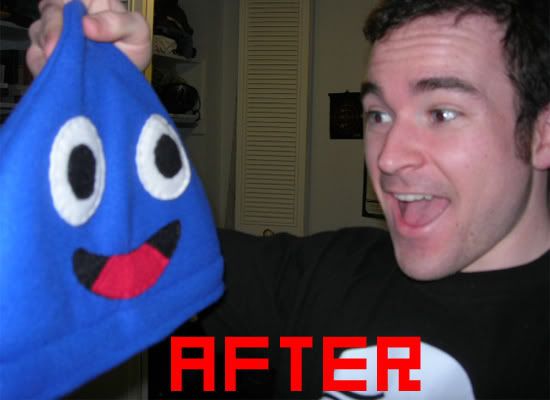 Final Score: 9/10 (Because I need some wiggle room for when she comes up with something even better)
'Nuff said. Want an awesome hat of your own? Go check out the rest of Rio's stuff at her
Etsy store.
Random quote... EXECUTE!
"Damn. People are always kicking my ass. What's that? What do you mean, which end is my ass?"
~Slime (Dragon Quest VII)