It is an actual
TRC?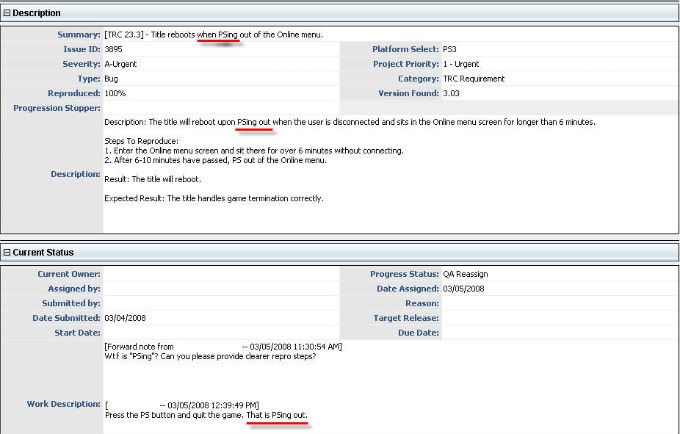 So there you have it: Quit a PS3 game by pressing the "PS" button and selecting "quit" and you've officially PS'd out. You fucking PSsy.
This term has become the joke of the week around the studio and I've heard it used in many different creative ways.
PSing Out is something you do after you've been drinking.
PSing Out is running away from a fight.
PSing Out is what you did when your sorry ass gave up on finding a Wii for Christmas
So what does PSing mean to you? Anyone feeling creative?