So I went into work today to sell my soul at old Best Buy and I was putting DVDs away on the shelfs and what do I come across but none other than a Sam and Max DVD!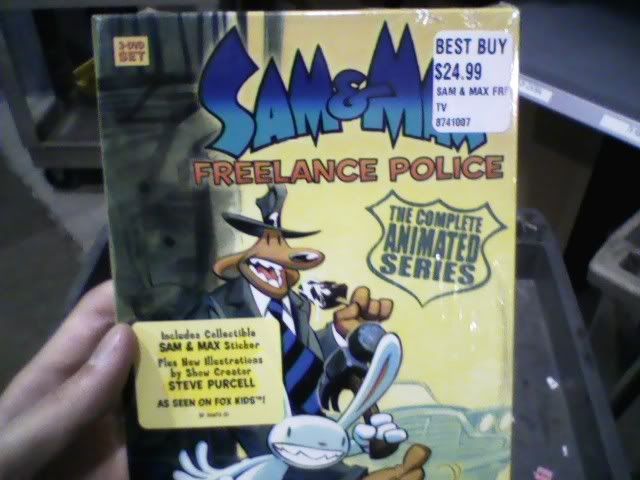 I went to go check the release date and it turns out that I can legally sell it to people on March 11th! Normally, I wouldn't post about this (as you can see I don't post often at all) but this excited me because I personally loved Hit The Road when I was little I would play it constantly.
A few years ago I tried to emulate it because I relealized I never beat it back in the day and I couldn't install it on my newer machine. Never got that to work so I've been thinking about getting into the Episodes that have been putting out. This dvd release has peaked my interests again and I am going to download the first few this weekend.
What I want to know is what the animated series is all about. Anyone got any insight into that? Maybe I will want to pick that up too. We only have two copies in the store so already they are going fast.