I've been meaning to do something like this for a while, and this month's
monthly musing's
subject is just a perfect way to present it. Now, I know everyone at some point in time does an "I love DESTRUCTOID!!!" post, but I wanted to actually document the ways that being a community member of Destructoid has changed my life, and why they are the
best damn sub-group of gamers, EVAR!!!
.
Firstly, I would not have an Xbox 360 if it weren't for Destructoid. I had vowed to never purchase an Xbox 360 in the beginning of the console war, simply because I thought it was going to be nothing more than a prettier Xbox. If it hadn't been for all of the love shown for games like Dead Rising and Oblivion, I would've never given the 360 a second glance. To think that I would've missed out on the whole Live experience... I am most grateful.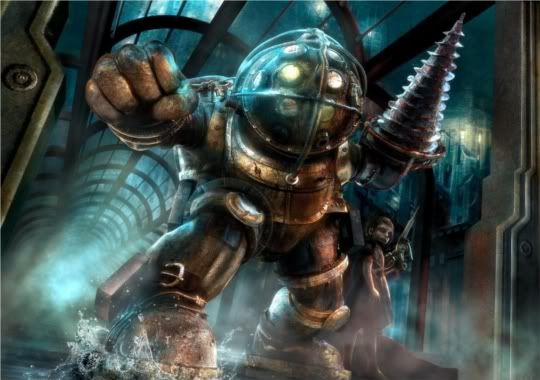 Secondly, there are more than a few games I would've overlooked had I not been a community member at Destructoid. As amazing as Bioshock is, I never would've played it if it hadn't been for this community. I'd had a strong prejudice against 1st person shooters, and that was part of the reason why I had originally sworn off the 360. But after hearing so many cries of "AMAZING!", I could not ignore this game. I picked it up from Hollywood video rather than waiting to get it from Gamefly, and beat it in the 5 days I had it. I was definitely impressed... the game was great, and I would've missed it had it not been for all of you guys. Beyond that there's, Call of Duty 4, The Orange Box, Audiosurf, Barkley Shut up and Jam: Gaiden, Cave Story, Oblivion, Killer 7 and these are all just off of the top of my head.
Finally, I've got people to play games with! If it weren't for this website, all of those games you see tagged with "Xbox Live" would be offline affairs only for me, as I can't stand playing with random 12 year olds and racists over XBL. Even though I don't play that much online, it's nice to know that if I really want to get in a good session of Gears or COD: 4, I could just wait until Friday, rent or pop in said game, and then commence to killing with like minded gamers who won't be acting like children throughout the experience.
Thank you, everyone, for being so damn amazing! This is the greatest sub-group of gamers in the world!