Seriously. Aerosmith blows. And a game with ONLY Aerosmith in it is gonna be boring as shit. The Aerosmith tracks in Rock Band and Guitar Hero 3 sucked. Even if i did like them, playing all of their songs will get boring really fast. I mean isn't the Guitar Hero series about variety?

But, if Activison is smart, they would release this in the $20-$40 range with the game only and no guitar. But knowing Activison...


to quote office space:

Michael Bolton: "That's the worst idea I've ever heard in my life, Tom."

Samir: "Yes, this is horrible, this idea."
---
About Always Ten Feet Tall
one of us since 11:48 PM on 02.05.2008
Hello all. My name is Aaron and I enjoy games and people.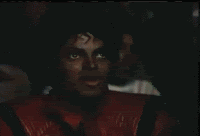 Currently playing:
MLB 09: The Show
Killzone 2
Halo Wars
NBA 2K9 (360)