Everyone's doing one of these Good Idea/Bad Idea things, but I've felt uninspired to do one until today.
It's NVGR but I don't give a damn. It's very current, given what day it is today.
So women.
Good things:
Boobs
FACT FOR VIRGINS: They do feel like bags of sand. It was a lie to throw you off.
For BPG...
What an amazing pair of things. They serve no purpose to man, yet we are hopelessly transfixed by them. They fact that they are there solely for the benefit of a small child is criminal. Everyone has their preferences: small, large, firm, flabby, fake, real, dollar size nipples, inverted, etc... Yet we'll stare at any set if only to wonder what may lie beneath the veneer...
Vagina
Artists rendition of what vagina looks like up close, and it's affect on mankind.
The end result of the boob addiction leads here. This hole is lower than the navel (which is often mistaken for the vagina), and is noted for it's ability to be able to bewitch mankind and cause concern for witchcraft and stake burnings.
FACT FOR VIRGINS: Not the vagina, image is SFW
Men often mistake that this is the key area of which they need to devote the most attention to have a woman fall in love with them. This is a lie. That area is a man's wallet.
Legs
I'm not a leg man personally, but I know a good pair when I see them.
Good legs
No.
Principally, legs are the things that keep women mobile, hence it is important for mankind to prevent women from moving. I would suggest ether or possibly amputation, but my attorney says no. So, instead, just take up jogging and hope to keep up. If she likes you enough, she'll stop running eventually.
Love
Here's the hard thing. Love sucks, you're never going to get as much in reciprocation as you give. If you do, you have a stalker on your hands. You're going to give her flowers, money, booze, sex, money, your soul, your balls, money, and kids (if you have enough money left over). Why? Because you see this one thing in her.
I loathe them so much right now.
And the thing is that eventually she'll do something, say something, or maybe nothing and you'll realize you can't get enough of her for that one thing and everything.
Bad things:
Falling out of love
This is a hard thing to define, it can happen pretty much in the same manner that falling in love occurs, and when it happens, you can either wind up meloncholy about the whole thing, or worse, heartbroken because you know there's no going back.
And fuck the bitch that cheats on you. Oh, that's the worst.
Her
This is universally true.
Where to start...
Nagging, PMS, arguing, being combatitve, what she looks fat when trying on clothes, passive aggressiveness, the whole mystery of WHAT THE FUCK DID I DO WRONG?!?!?
You are totally to blame, whatever it is, because SHE'S had enough time to ponder it over and figure out what you did wrong, so you're the one that's gonna get blindsided with all the grief that she'd been bottling up since whatever caused it, happened. You're gonna have to try and piece this together like fucking Encyclopedia Brown to figure out WHAT YOU FUCKED UP!!!
And once you get to that point, you still have to deal with irrational feelings, emotions, blame, and guilt over picking either choice (because there's always two and neither are right because it's a fucking trap!)
Relationship advice from Admiral Ackbar
The hidden costs
What are the hidden costs of women?
Well, you'll obviously be buying flowers, doing dinner, buying antiques, raising a child, losing the nest egg on a bad business deal, and if you wind up divorced, there's alimony and child support.
The hidden costs? You can say goodbye to this...
This...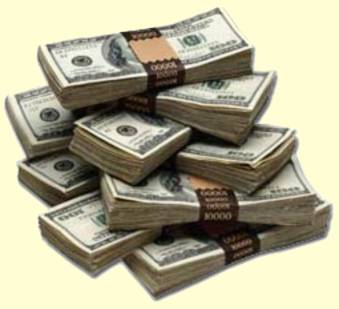 This...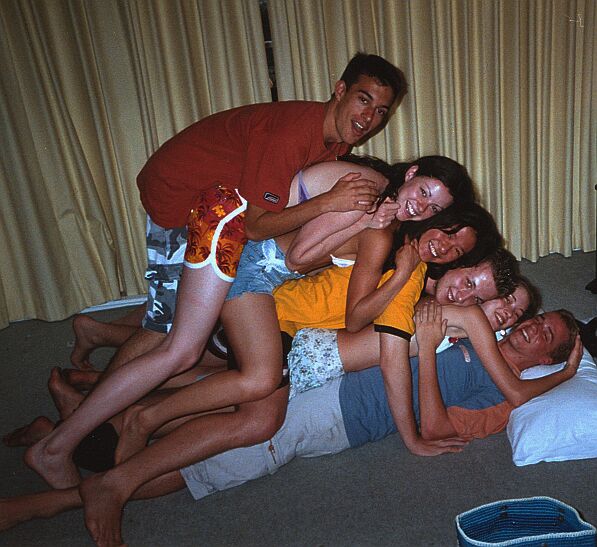 My version has one less guy, two midgets, a DeLorean, and a swimming pool full of whipped cream
This...
Soon to be replaced with hours of antiquing and evaluating paint chips so you can repaint the guest room
And of course...
REGULAR SEX
There are many reasons why man lusts after women, and many reasons men avoid the complications of relationships, sticking with perpetual bachelorhood.
On the whole, relationships are generally a part of growing up, and encouraged (especially by your parents), so if you're going to pursue a relationship do so at your own risk, but know that the rewards in the long run are supposedly worth it.
Though I suspect my dad and all my married friends are lying to me.
I personally approve of women, and if you have one, let her know that I am available tonight if you're looking to trade up.
Hot sexy bachelor available for rent, bat mitzvahs, and weddings