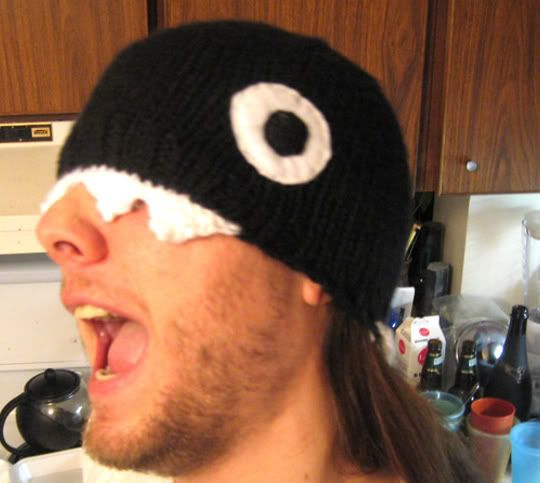 Today I stumbled across an epic epic internet find. A chain chomp hat knitted by the one and only
Knitting Ninja
.I have to give the knitja mad props, this is one nice tribute to my all time favorite enemy.
"I designed this hat on a whim, inspired by discussions with my geeky friends awhile ago, about how relatively simple it would be to design. In the last few days, I drew it up and knit it on the fly, taking notes as I went. The result is a Chomp that has happily broken free of its chain, only to latch itself onto an unsuspecting gamerís head."- Knitting Ninja
I know what you're thinking, is it for sale? Unfortunately no it's not, but she does give directions on how to create one yourself.
Click here for original article/pictures