Nothing too fancy here folks. If you don't listen to
Retroforce GO!
(blasphemy!) then this won't really make any sense at all. For those cool enough to chill with the fearless four every week, this is a wallpaper I made up right after the last show and, like I said, it's nothing fancy. But I like it :D
1600x1200 Version
1280x1024
Of course that wasn't the only source image for Dr. Yang that I found on my little search, and since Dr. Yang is so awesome I'll share 'em with you. Keep in mind that the tag line I was planning to add was always going to be "It's effin' Dr. Yang!"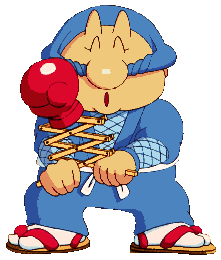 Random quote... EXECUTE
"You know what's best about dolphins? The way they feel when my dick goes into their blow hole."
-Reverend Anthony