I love Concelmo. I just have to get that out of the way.
Okay now, on to what the point of this blog is.
Kokomo my dear awesome friend, as everyone knows, you have an unbelievably strong love for all things dolphin. With this in mind, while I was at work today I noticed this: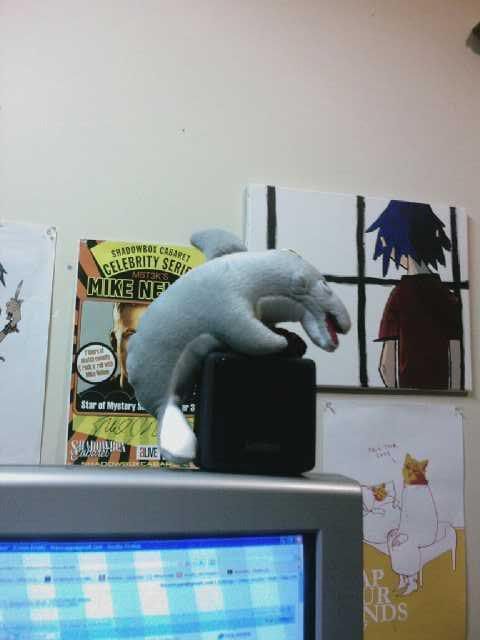 Yes, he's humping my speaker.
(The message is a fucking lol and a half.)
As soon as I saw it I knew I had to purchase it. This crazy looking dolphin valentine's stuffed animal I have affectionately named Ecco-mo(get it? Ecco the Dolphin? Your nickname? God I kill me.)
Anyway, I want to give this to you. If you could hit me up with an email at theswagga (at) gmail (dot) com I would love to ship this out to you.
Sincerely,
Taza...uh...Taazzarooti...Tayzonda...fuck I don't even remember my own god damn name.