So I don't know why people were saying "nice" and whatnot on my earlier post about my new job, but whatever. Just thought that I'd update because things got even weirder today. The Parasol corp. people said that the initial trials were "horrifically successful" and proceeded to divide us up into groups, modifying our lab coats accordingly. I got put in a group that has this on the back...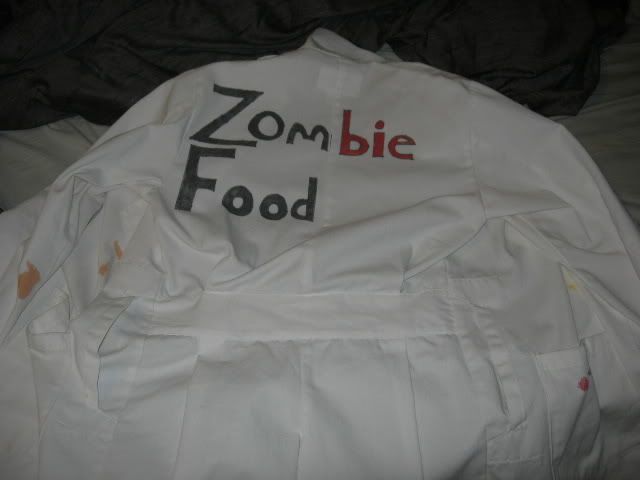 They said that we'd be moving onto more "hands on work" tomorrow.
I don't get it.
[/joke]
I'm lucky enough to work in a lab where they let me do this kind of stuff and still wear it. New people always give me funny looks though...
Random Quote... EXECUTE!
"Science is like sex. Sure there can be practical results, but that's not why most people do it."