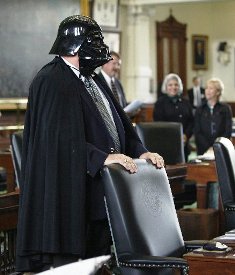 Unfortunately I could only find this via YTMND link. Its kind of a long listen but its hilarious. 40 year old guy calls up radio host and tells him to role play with him about star wars.
Then some kid calls up and trashes the adult nerd and corrects him on star wars and the 40 year old just goes off on the kid for being a kid and threatens him.
Like I said its kind of a long listen and i wish I could have found a proper link to this but the YTMND should suffice.
click here to check it out