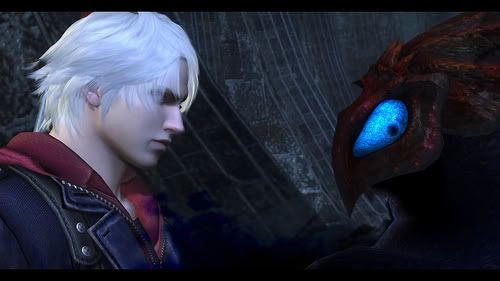 They're at it again! Abandon all hope European gamers. First it was Uncharted now it's Devil May Cry 4. All you American and Japanese PS3 owners are playing the trial version and we? We may cry. Without any Devil. But enough of that nonsense!
American/Japanese accounts are the way.
And so, I did. And I knew!
This is what I want to play.
I selected the 10 min. Mission: Exterminator. And as soon as the distinctive DMC music started I was hooked, again. Great controls, great graphics. Devil May Cry welcome back. After the way to short 10 min. I sat down broken hearted. This is not DMC, it's way to easy. This isn't as relentless as it used to be. OK, I'll give it another chance.
On to the next.
Mission: Executioner. The looks, the feel, the Devilbringer, again this is what I had hoped for, prayed even maybe. Ah, sweet, boss-fights. Now we're talking. First mission was easy but this was something else. This is the way I used to play DMC. Sweaty hands, busting out combo's, dodging. OK, the first set of bosses weren't that hard to beat. But then, after a great cut-scene, He arrived. Berial. Man that thing is huge. Again sweaty hands. But this was different. This was actually quite hard. And so, I must admit, I died. Berial got me, and with that, he brought back that DMC feel. I failed and actually was happy about it.
This is what I wanted to play.