Did you ever wonder what would happen if King Graham fought Larry Laffer? Or how about Indiana Jones versus Guybrush Threepwood? You haven't? Well nows your chance to with the freeware game Quest Fighter.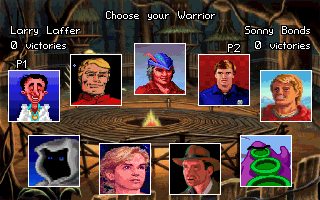 Quest Fighter is a simple fighting game that incorporates all your old time adventure game heroes. The roster includes King Graham from Kings Quest, Larry Laffer from Leisure Suit Larry, Indiana Jones from Indiana Jones and the Last Crusade, Roger Wilco from Space Quest, and the Purple Tentacle from Maniac Mansion to name a few.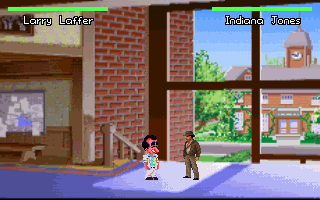 As long as you're not expecting a deep fighting game (and who should be from a freeware game) this is a fun way to revive fond memories of your favorite PC heroes.
Click here to give it a shot
Edit: The link takes you to the sites main page, you just have to click Quest Fighter to get to the download and moveset part of the page for quest fighter