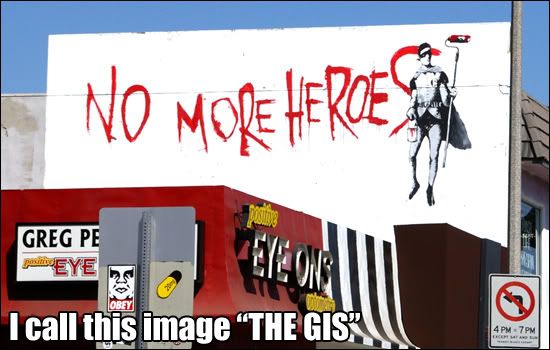 Good news for Wii owners!
No More Heroes
is coming out today! And if you haven't talked to me for the past week, you wouldn't know that I've gotten pretty excited about this game. But not just for my love for Suda 51, but also because, as a Wii owner, I feel like a homeless guy sitting on a street corner waiting for Nintendo to throw me some change (in this analogy, Super Smash Bros. Brawl is a 20 dollar bill and a bottle of Popov.)
Luckily, the scores for No More Heroes have been pretty damn good. So if the game is actually bad, I can enjoy the ride to the store deluded and not feel bad about wasting 50 bucks on the game until
after
I play it!
It's the perfect plan...
These are the reviews of No More Heroes as of this writing (around 2:30am EST) on
Metacritic
:
NGamer UK - 94
n-Revolution Magazine UK - 90
Edge Magazine - 90
GameSpot - 90
GamePro - 90
GameTrailers - 82
IGN - 78
My personal review of choice:
GameTrailers - 82
From the
GameTrailers written review
:
"The game boldly wears both its heart and its punk rock attitude on its sleeve, and manages a totally playable action control scheme for the Wii that uses the Wiimote without abusing it. The game is in some ways covers a narrow range and could definitely push farther with its open world concept, but the killer vibe and amazing moments make this heroic effort worth checking out."
But why pick this review? Well, after reading most of the reviews for the game, this one just felt the most honest to me. But for the sake of full disclosure, I don't read IGN. I'm still bitter after flipping through 2 or 3 different ads just to see their awful, awful,
awful
"review" of God Hand.
So now you know my bias. What's yours?