Ahh yeah!! I knew Microsoft added a bunch of games to the back compat list, but hadn't looked into which games. People that missed out on Otogi back in the day can finally play these rad From Soft games. I still have both, but it's great they added them!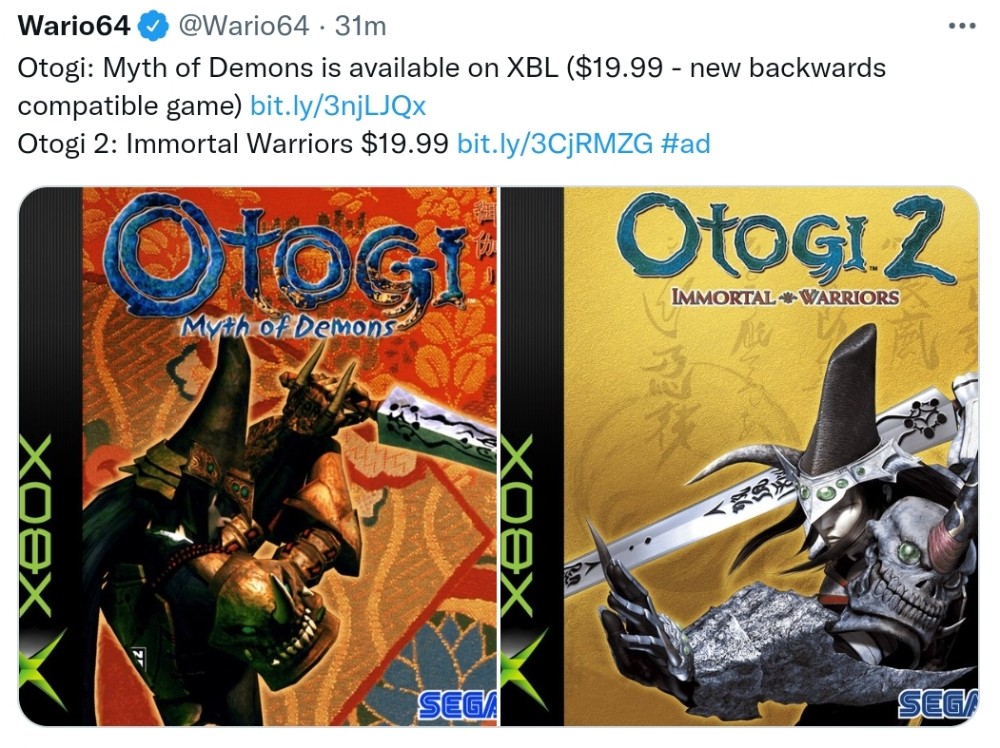 ---
About streetmagik3
one of us since 8:38 PM on 04.16.2018
-World record holder in spork stacking--12, don't even try to beat that.
-I never work out, because I already have buns of steel.
-Inventor of the "triple u". It's kinda like the double u (w), but with a wbluuuuurggggk sound.
-I like games!! Platinum, Nintendo, old school Treasure, etc.
-uh, that's it. That is every single thing about me.