Finished watching the new Dune.. All I want for Christmas is a Ornithopter.. Edit: my apologies for using an image from the movie. That could be considered a bit spoiler-ish.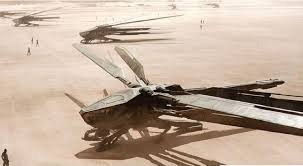 ---
About sp testure
one of us since 9:52 PM on 02.27.2016
Seasoned gamer..like books and anime and all sorts of stuff. Live in Great Northwest.. This is my happy place.