Tonight on Fortune Roulette: Halloween is almost here and we're taking you back to the late 80s-early 90s. It's time to play the Supergrafx port of Dai Makaimura, aka Ghouls n' Ghosts!
https://twitch.tv/virtuakazama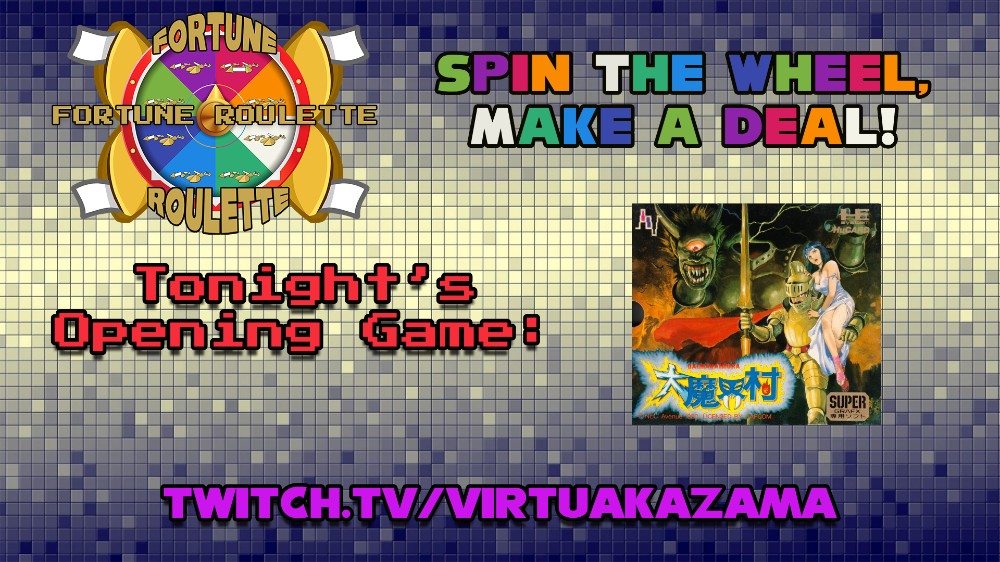 ---
About Virtua Kazama
one of us since 12:55 PM on 07.05.2014
Twitch Affiliate, Let's Player, FGC player, and the host of Virtua Fighter Takeover. I play games: mostly fighters, platformers, beat em' ups, Japanese, Retro, and Modern.
Never miss a livestream!
https://twitch.tv/virtuakazama