It's been a wild few weeks. I'm in Kamloops BC, this past week it was over 45C(113F) 3 straight days. Then we got a storm, over 80 lightening strikes on surrounding hills, now everything is on fire. I'm hanging in there. Picture is from Thursday.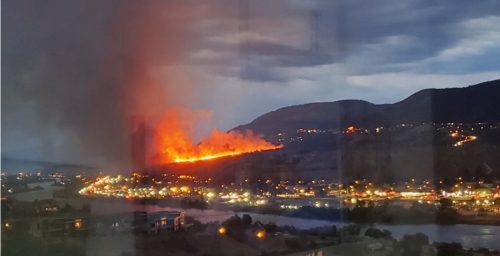 ---
About Funkotrons Finest
one of us since 11:20 AM on 01.08.2010
Welcome Friends,

There used to be an extensive bio here, but things have changed. You now need to know only this:

I'm old.

I'm tired.

I'm very busy, but am lucky to have a wife and son that make it worth the effort.

I have little time for games, but I am always playing something. Now that my son is a bit older, I'm hoping to dig into some bigger games soon.

I have never found a larger collection of unique and funny individuals than I do here. Shine on you crazy diamonds.

If you came here to read this, I hope you're doing well and if you aren't, you will be soon.

Take Care of yourself.