Not often I'm blown away by a movie I've never heard of, or that Apple News ever provided actual stuff worth watching - but I just finished Archive on Prime Video and it's going to stick with me for a while. 10/10 please watch. Slow burn sci-fi.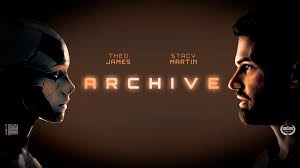 - ~ I have to return some videotapes ~
---
About PatBateman17
one of us since 9:45 AM on 03.01.2016
Dtoid's resident American Psycho. I love gaming, movies, books, questionable fashion decisions, and having a better haircut than that nitwit Marcus Halberstram.